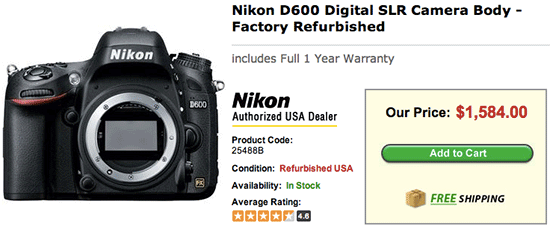 The price of refurbished Nikon D600 cameras literally drops every week. You can now get the D600 body only for $1,584 with a full 1 year warranty. Update: B&H also dropped the price of the refurbished D600 cameras to $1,584 (with 90 days warranty).
Here are some other recent price drops and savings on refurbished Nikon gear:
Check the full list of refurbished Nikon gear at B&H, Adorama and Cameta Camera.