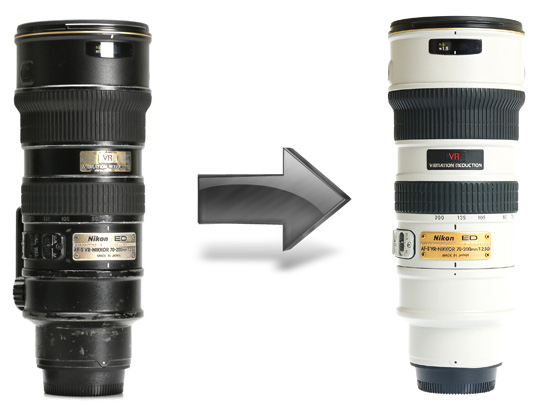 The Nikon Repair Center in Taiwan can restore and paint any Nikkor lens. NRC sent me some pictures of their latest lens restoration and transformation project – the detailed steps remain a trade secret, but they told me that the process is similar to how they cleaned a lens damaged by salt water few months ago.
They first bought a beat up used 70-200mm f/2.8 lens that looked like this: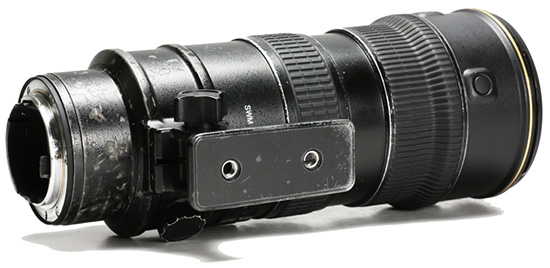 It seems that one of the most difficult part is to paint/restore the Nikon golden plate:
This is how the gold plate looks after it is done. All dents on the lens body are now gone: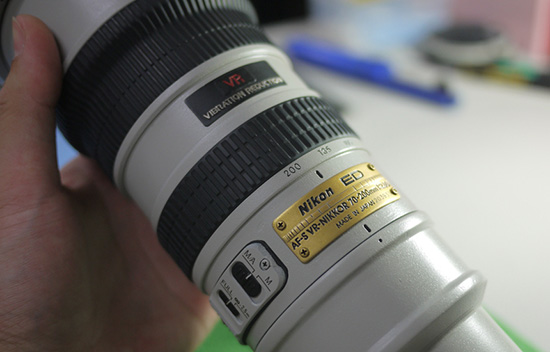 All writing and labels on the lens were also restored:
More images of the final white Nikkor 70-200mm f/2.8 lens:
Another project for a white Nikkor 24-70mm f/2.8 lens:
Update: the price of restoring and painting a Nikon lens is around $320.