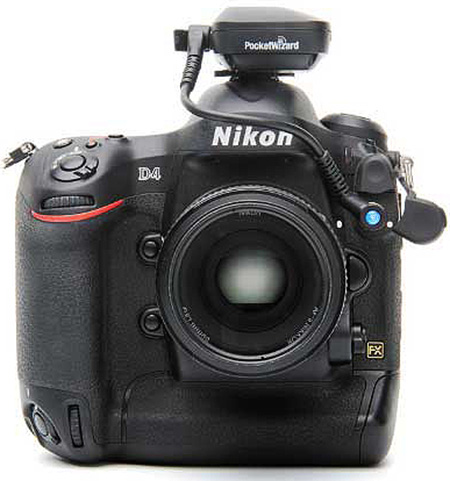 PocketWizard announced a new Nikon power cable for use with the MiniTT1, Plus III and MultiMAX radio triggers. The price of the cable is $19.95.
Press release:

So. Burlington, VT – June 19, 2013 – LPA Design, manufacturers of PocketWizard Photo Products, announces the immediate availability of a new Nikon Power Cable (PW-DC-N10) for use with the PocketWizard MiniTT1 Transmitter, the Plus III and MultiMAX (version with USB port) Transceivers and any Nikon Digital Single-Lens Reflex (DSLR) camera equipped with a Nikon 10-pin remote terminal. The new cable provides a PocketWizard radio, mounted in the camera's hot-shoe, the power it needs to operate from the camera.

By using the tidy (6-inch long) power cable, Nikon users ensure that their PocketWizard radio is ready when they need it because the camera keeps the Transmitter/Transceiver always awake for the fastest reaction time. And, since these PocketWizard radios use very little power, it has almost no impact on a camera's battery life. This is especially helpful for users of the MiniTT1, whose coin-cell battery can be hard-to-find when needed.

The Nikon Power Cable (PW-DC-N10) is available now at an estimated retail price of $20.00. Additional information about this new cable and other PocketWizard accessories can be found on the PocketWizard website, here.