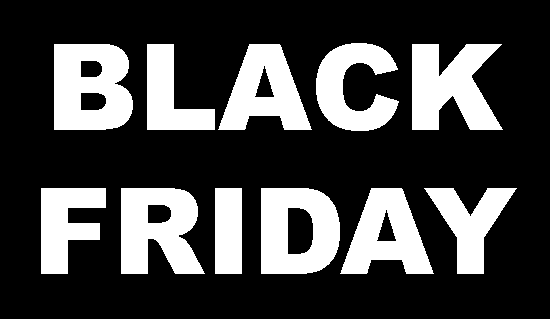 Here are some of the Black Friday special for this week. I will be updating this post in the next few days.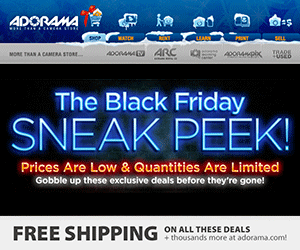 Adorama's offers for Black Friday can be found here. In addition, you can get 2% rewards on most Nikon DSLRs and lenses.
Amazon has a special page
setup for Black Friday. Check also their dedicated
Photo and Camera section
 which includes several Nikon products and the current promotion where you can get
2% off the purchase price
 on selected cameras and lenses.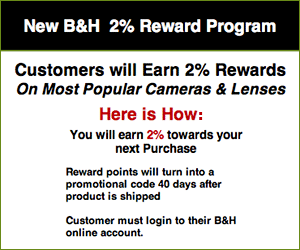 For now B&H has a special on SanDisk memory cards and $70 off the Rokinon 8mm f/3.5 fisheye lens. More deals will be announced in the next few days. B&H also offers 2% in rewards – more details are available here. Update: you can save up to $500 on previous generation Apple computers.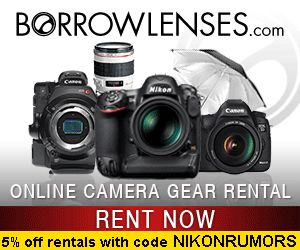 BorrowLenses offers 10% off gear rental with the code TURKEYGEAR. Orders must be placed before Thanksgiving Day, Nov 21st at 11:59PM PST. Reservations can be for any length of time and anytime in the future. After that date, you can aways use code NIKONRUMORS to get 5% off.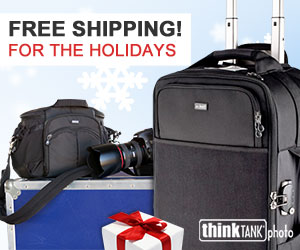 Think Tank Photo have just announced that for the first time in their history they are offering free FedEx Ground Shipping on all of their gear. This special holiday offer runs through December 31, 2012. Think Tank is also releasing a whole new slate of gear, including the Airport Navigator, the photography industry's first rolling pilot's case, the Glass Limo, the photo industry's slimmest profile backpack for carrying "Big Glass," such as a 600mm f/4, and the CityWalker messenger bag series. In addition to the free shipping, you will also receive a free gift with any purchase over $50. To partake of this special offer, click here.
Today through Monday, 11/26 Blurb is offering 25% off their photo books when you use the promo code HOLIDAYTHANKS.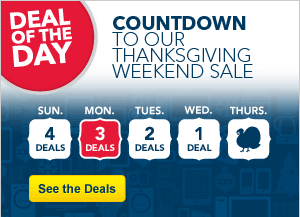 BestBuy has a countdown page with several different deals. The camera section mainly offers discounts on older Nikon models.