This is the second appearance of a Nikon D7100 on a major document (see the first one here) – Adobe listed the D7100 as a new camera in red in their Camera Raw 6.5 Read Me PDF document (see page 3):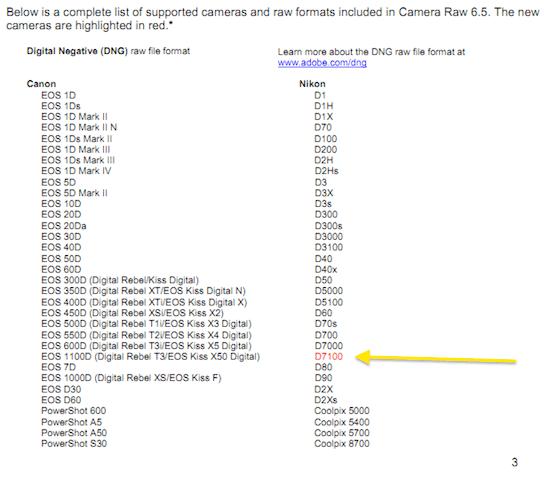 This could be a typo because Adobe added support for the new Nikon Coolpix P7100 in that version of Camera Raw. I do not expect the current D7000 to be refreshed before the summer of 2012.
Thanks for the link Steve.