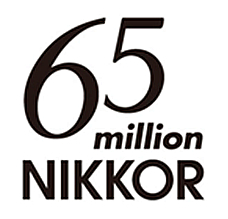 Today Nikon announced that as of the beginning of October 2011 they have produced a total of 65 million Nikkor lenses (as of April 2011 that number was 60 million):
TOKYO – Nikon Corporation is pleased to announce that total production of NIKKOR interchangeable lenses for Nikon SLR cameras reached sixty-five million at the beginning of October 2011.
In 1959, Nikon (then Nippon Kogaku K.K.) released its first SLR camera, the Nikon F. At the same time, Nikon also released its first NIKKOR interchangeable lenses for Nikon SLR cameras, among them the Nikkor-S Auto 5cm f/2. In the half century since, NIKKOR lenses have become the favorite lenses of a wide variety of users, and have been extremely well received by a great number of photo enthusiasts and professional photographers.
In March 2011, total production of NIKKOR lenses reached sixty million. Since then, Nikon has continued to expand the product lineup by releasing two new NIKKOR lenses for FX- and DX-format SLR cameras. The fact that NIKKOR continues to satisfy a wide variety of photographers is evidenced by production of an additional five million lenses in just half a year, bringing total production to sixty-five million.
—
There is also a new free iPhone app called iP-PJ that lets you project content stored on your iPhone to the Coolpix S1200pj camera. Full details are available here.