This European online store published a picture of Nikon D700x to promote an official Nikon Netherlands giveaway:

The D700x image is not part on the official giveaway website.
Maybe a PS job to attract Internet traffic? What say you? Here is a close up: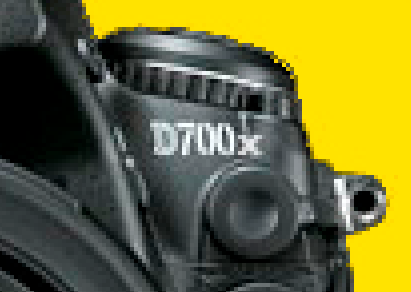 Update: This is the answer I got from the camera store in the comment section:
This is an official statement on behalf of Kamera Express. The image of the Nikon D700x has not been added to the banner deliberately, but deviates from a mere human mix-up.
The usual graphic designers are enjoying their summer holiday, therefore the creative artwork has been assigned to another team within the organization. The sharpest high resolution image of the Nikon D700, found with Google Images, unfortunately is the image of a photoshopped D700"x".
Our sincere apologies go out to everyone for causing any confusion about the Nikon D700"x".
Please note that if this would be a publicity stunt, this promotional activity would have been managed in a creatively and professionally enhanced manner.
This will be the only Kamera Express official statement. Please contact marketing[at]kamera-express.nl for any questions concerning this topic.