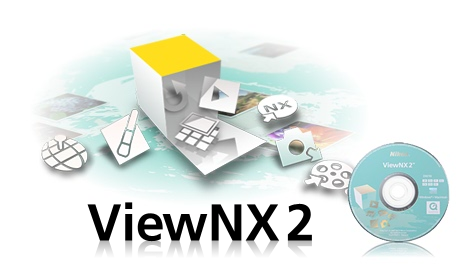 Nikon released v2.1.1 of View NX (Mac | Windows). Nikon published also the Digitutor for View NX2. All Nikon Digitutor topics can be found here.
List of View NX 2.1.1 changes:
– Support for the COOLPIX P500, COOLPIX P300, COOLPIX L120, COOLPIX L23, COOLPIX S9100, COOLPIX S6100, COOLPIX S4100 and COOLPIX S3100 was added.
– A function for attaching images to e-mail messages was added.
– The following printing functions were added.
– The number of rows and columns can be specified for the Index Print option.
– Images can be printed with borders.
– Options of 1 x 1, 3 x 2 and the same aspect ratio as the original image were added to the Crop function.
– Support for the following functions was added to the GeoTag screen.
– A topographical (Physical) map was added.
– The location at which movies with GPS information attached were recorded can be displayed on the map.
– Only pins for selected images can be displayed on the map.
– The following functions were added for greater collaboration with my Picturetown.
– A progress bar is displayed with upload.
– Upload can be cancelled before completion.
– An option that prevents automatic display of the left and right palettes and the filmstrip was added.
– Users can choose whether or not colour matching is performed for image thumbnails.
– SB-600 was indicated as the flash used with some images captured using the SB-800. This issue was resolved.
– Nikon Transfer 2 file transfer speed was increased, especially with movie files measured in gigabytes.
– The function for uploading images to my Picturetown was eliminated from Nikon Transfer 2.
– Images can be uploaded to my Picturetown using ViewNX 2.
– Playback time of the portion of a movie that remains when the trim function is used is displayed in Nikon Movie Editor's Trim dialog.
– An indicator was added to show where transition effects cannot be added to the Nikon Movie Editor storyboard.
– An issue that caused ViewNX 2 to quit unexpectedly when images were transferred via FTP from the WT-4 to a folder open in ViewNX 2 was resolved.
– An issue that caused vertically oriented NEF images edited with Capture NX 2 to be enlarged when displayed in a slide show was resolved.
– An issue that caused the Sort option to switch to Name when the display mode was changed from Full Screen was resolved.
– When an image was edited in Thumbnail Grid view and the view was then switched to Image Viewer, editing performed on the image was not reflected. This issue was resolved.