The last report I received is that Nikon Australia is also out of D700 bodies and they do not expect any new shipments.
Some Nikon D700 cameras are listed as clearance at Jessops (UK)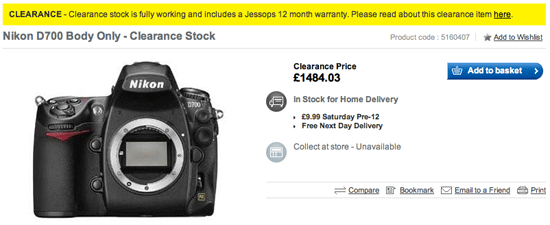 Few weeks ago I reported that Nikon's warehouses in Canada have been out of D700 since early December. Vistek stores in Toronto and Ottawa currently do not have any D700 in stock:
Henry's (Canada) is having "serious" Nikon savings till March 1st: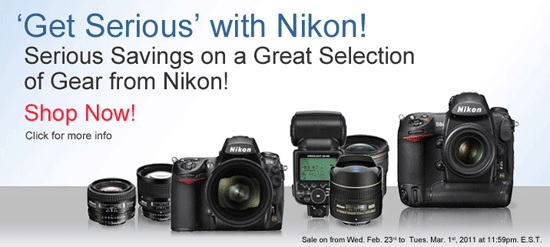 In the US we have the ongoing Nikon instant rebate program that is set to expire on February 26th:

Nikon Australia send out an email to NPS member with discounts on D700, D3x, D3s and several pro level lenses. The offer expires at the end of March, 2011 which is also the end of Nikon's 2011 financial year.