The Italian website fotosub-shop.it currently has two listings for a Nikon D5000 underwater housing, one of them is marked as "NEW":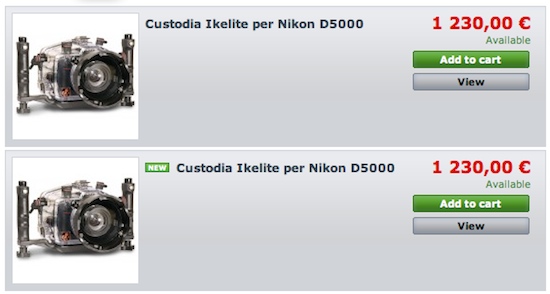 This alone is not really a convincing rumor, but if you search Google's cache, you will see that one of those products was previously labeled as "Ikelite for Nikon D5100":
In the past, some companies were able to release underwater housings just days after the Nikon product was announced, which makes me think that they had an advanced notice from Nikon. The cached page was captured on February 16th, 2011 – two days before the first Nikon D5100 leak. The product reference code is still listed as "Ike-D5100" (update: this page was also removed):
The pictured camera inside the housing looks identical to the already discontinued Nikon D5000 (the D5100 was rumored to have the same body as the D5000):
For comparison, here is the back of the Nikon D5000:
Thanks Discontinued!