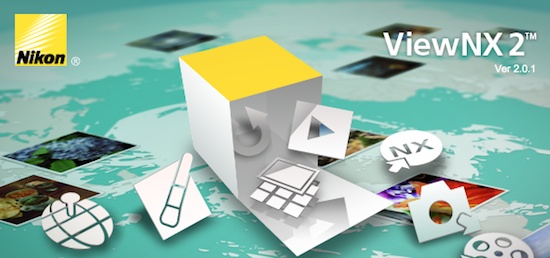 The link to download the View NX2 (free) just got published: http://nikonimglib.com/nvnx/
See all View NX2 details here.
What's new in version 2 after the break:
New image editing functions
(1) Crop
Save only the desired portion of a photo.
(2) Auto Red-Eye
Correct the "red-eye" effect that often occurs in photos of people taken with a flash.
(3) Straighten
Straighten photos taken at an angle.
(4) Auto Lateral Color Aberration
Correct color shift caused by chromatic aberration and reduce lateral chromatic aberration.
Movie editing functions
Trim
Use to specify and extract only the desired portion of a movie file.
Save movie frame as still image
Saves a specified movie frame as a JPEG image with the same pixel count as the original movie frame.
Improved print functions
(1) Printing date/time shot
Print the date images were captured over or below the images.
(2) Background color
Select one of four background color options for printing.
(3) Metadata
Select the shooting information to be printed with images from a detailed set of options.
(4) Header/Footer
Text can be input for use as headers and/or footers with printing.