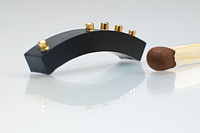 Dandelion chip is designed to be installed on adapter rings and manual lenses so that they could then be used on Nikon AF digital and film cameras. See how it's done here. Has anyone tried this?

Update:

more info on the Dandelion chip available here (details instructions with pictures).
The chip is also available on eBay for $34.50: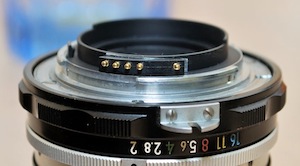 More after the break:
August 5, 2010: First Quarter of the Year ending March 2011 Financial Results
June 29, 2010: The 146th Annual General Shareholders' Meeting
June 18, 2010: Medium Term Management Plan

Interesting: Clark Little on photographing waves (with Nikon equipment)
"On the backend, the Learn & Explore app is fully integrated into Nikon's enterprise content management system. On the front end, the app allows iPhone users to read and bookmark informative and inspirational articles from the site, and provides free access to "Nikon World" magazine. iPhone users also get access to Nikon digital assets such as stunning images, video lectures and slideshows. iPhone users can share all of the Learn & Explore content with their social network through Twitter and Facebook."