Should I say BREAKING NEWS: I just received this – a picture of Nikon D300s LCD screen?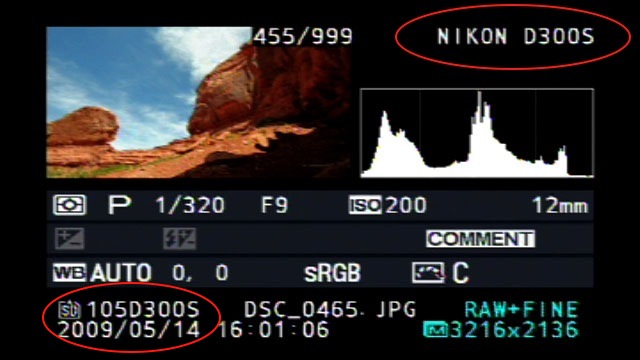 The image was taken from an official Nikon USA site. Note also the date: May 14, 2009 – this picture is new!
Update: note also the SD card logo on the lower left side of the screen – dual card support (the initial Nikon D300s specs were correct).
Here are some screenshots of the actual Nikon D300 LCD screen – it clearly says D300, not D300s: dpreview & digitalreview
Let's see how long it will take Nikon to remove this picture.
What do you guys think? I say Nikon D300s release probability just jumped to 99%.