Update: The 300mm f4 lens is out of stock in all major retailers (see B&H, Adorama and Amazon).
Two more Nikon sites are down for maintenance in Canada: AF DC Nikkor D 135mm F/2 and AF DC Nikkor D 105mm F/2 (all of the down sites in Canada are for really old lenses).
nikon.de and nikon.at were down for several hours earlier today.
AF-S Nikkor 300mm f/4 IF-ED site is being updated in Canada http://nikon.ca/en/Product.aspx?m=14376: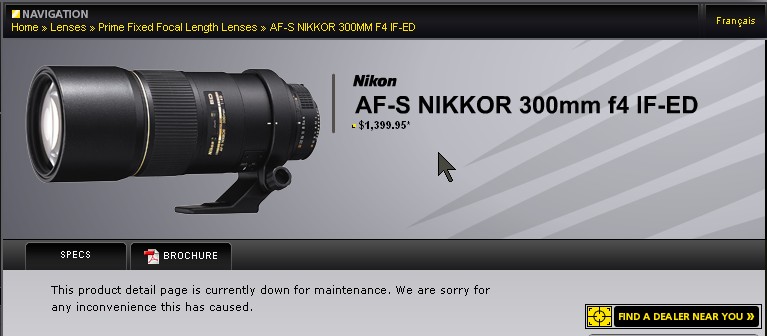 Here is the maintenance notice on Nikon Japan from yesterday: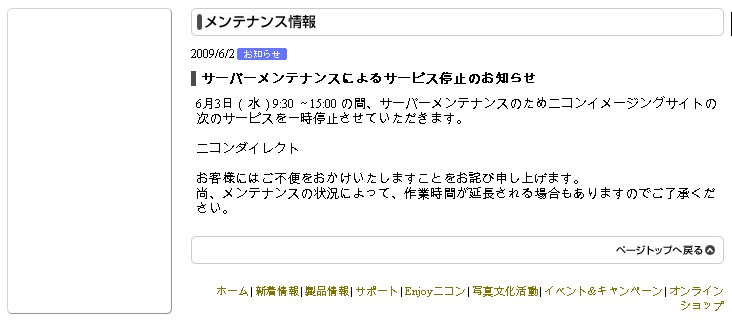 D3 and D300 summary descriptions were removed from  http://www.nikon.de/family/de_DE/categories/broad/318.html:
Nikon D3 and D300 were introduced at the same time back in August 2007. Will they be refreshed at the same time as well?
I strongly believe that there is a reason behind all of those website changes – something is coming soon. We could see also a Nikon D3 refresh with some minor improvements – dust removal system maybe?
Go and check your local Nikon site and report back here if you find something interesting.