This thread will be updated multiple times in the next few hours – stay tuned and keep pressing the F5 button. Don't forget to check back tomorrow for pre-order options.
Let's start with Nikon UK: http://www.europe-nikon.com/product/en_GB/products/broad/1788/overview.html
At midnight the Nikon US website was updated with the D5000: 
and the new lens:
The details (from Nikon UK):
2.7-inch vari-angle LCD monitor with downward-opening mechanism makes it easy to capture images from any angle and still keep a steady grip on the camera. When not in use it can be closed with the LCD panel facing the camera for protection.
D-Movie lets you record beautiful high-definition (HD) movie clips with sound. The camera's large image sensor and high ISO sensitivity offer exceptional image quality. A wide range of interchangeable NIKKOR lenses can be used to obtain cinematic effects and you can view your movie clips on the camera or an HDTV.
Live View with subject tracking: Live View mode lets you compose images using the LCD monitor. Four easily selectable AF modes assure sharp results: Face priority AF, Wide area AF, Normal area AF and Subject Tracking AF, which keeps the camera focused on a moving subject even if it leaves the frame for a moment.
12.3 megapixel DX format CMOS image sensor lets you capture outstandingly detailed images and produce stunningly sharp enlargements.
High ISO (200-3200) light sensitivity, extendable up to ISO 6400 (equivalent) and down to ISO 100 (equivalent). Enables faster shutter speeds, significantly reducing the risk of blurred images when you shoot fast-moving subjects or take pictures in low light.
Integrated dust reduction system: Image Sensor Cleaning and Airflow Control systems keep dust away from the camera's image sensors for clear, spot-free images.
Advanced autofocus performance with versatile Multi-CAM100 11-point AF system offers fast and precise autofocus coverage across the frame. Four AF-area modes, including 3D-tracking AF, deliver sharp results, whether your subject is off-center, moving fast or completely unpredictable.
Scene Recognition System optimizes exposure, autofocus, and white balance immediately before the shutter is released, to deliver precise exposures and sharply-defined images.
EXPEED image processing system for optimum performance and maximum image quality.
Active D-Lighting automatically retains details in highlights and shadows for stunning images with natural contrast. It works at the moment you take the shot, features four levels of intensity and can be activated manually or automatically.
Scene Modes automatically adjust camera settings, including Picture Controls and active D-Lighting, to take the guesswork out of tricky photo situations and deliver optimal results. Simply turn the mode dial to SCENE to access the most commonly used modes. Sample photos appear on the display to help you select the right mode and there are 19 to choose from.
Extensive in-camera Retouch Menu lets you edit and enhance images in the camera. Offers a range of photo effects including Perspective Control, Soft Focus and Color Outline, which transforms your photo into a line drawing.
Picture Controls let you set the look and mood of your photos or D-Movie clips before you shoot. Choose from six settings: Standard, Vivid, Neutral, Monochrome, Portrait and Landscape.
Highly durable 100,000-cycle shutter unit: provides exceptional reliability. Thoroughly tested on fully assembled cameras, it delivers precise shutter control.
Quiet shooting mode: perfect for photographing a sleeping baby, Quiet mode noticeably reduces the sound of the camera's internal mechanisms when the shutter is pressed.
Extensive playback functions including a calendar view that organizes images according to the date and time they were shot, a 72-frame thumbnail display and histograms of magnified sections within an image. HDTV compatibility: the built-in High Definition Multimedia Interface (HDMI) connector makes it easy to watch your photos and movie clips on an HDTV. Simply connect a compatible HDMI cable between your camera and the TV.
NIKKOR lenses: optimized for use with AF-S and AF-I NIKKOR lenses, renowned for delivering outstanding sharpness, crisp contrast and precise color reproduction.
Global Positioning System (GPS) via an optional GP-1 unit that attaches to the camera and automatically records location information such as latitude, longitude, altitude and time as 'geotags' in the image data (EXIF) of each photo.
Body Only RRP: £719.99 / €878.00 
D5000 + 18-55 VR kit: £799.99 / €972.00 
Sales start date: 1st May 2009 
Nikon UK is pleased to announce the D5000, its latest digital SLR camera that is perfect for capturing family fun and developing the skills of photography hobbyists. Packed with features that make taking pictures easy and fun, this camera stands out above the competition with its unique Vari-angle LCD monitor, allowing you to shoot easily from almost any angle. 
The D5000 inherits the D90's groundbreaking HD movie capability, Nikon's proprietary D-Movie function, and extensive in-camera editing features to enhance images. Coupled with the wide choice of scene modes, 12.3MP sensor and high-sensitivity that ranges between ISO 200 and 3200 (which can be extended to ISO 100 and ISO 6400 equivalent) for shooting in a wide range of lighting conditions, this camera makes it easier than ever to take great quality pictures. 
"This camera offers exceptional image quality and technology inherited from higher-end Nikon models giving consumers first hand experience of the outstanding quality that Nikon is famous for," says Jordi Brinkman, Product Manager for Nikon Europe B.V. "With the D5000's unique Vari-angle LCD screen, you can easily take pictures from any angle, bringing a totally new perspective to your images. The added benefit of the D-movie function (introduced as a world-first with the D90), is now being brought to a wider consumer audience looking to have fun with photography and to grow their skills, or to upgrade their existing DSLR."
View life from a different angle
The D5000's 2.7-inch Vari-angle LCD monitor offers a whole new perspective on photography, allowing you to take pictures easily from any angle. Its flexible, moving screen allows you to position the camera perfectly to suit the angle or shot you're trying to take – so whether you're at a concert and you want to get a clear view above the crowd for your shot or you want to take a picture from ground level, you can adjust the Vari-angle monitor to give you the best view of your subject. Close it to protect the monitor or place it in the standard position for regular shooting using the viewfinder. You can even reverse the monitor for effortless, perfectly-framed self-portraits. Thanks to Nikon's ergonomic design values and the downward opening direction of the screen, it will never get in your way, and you'll be able to maintain a steady grip on the body which will prevent camera shake. The choice is limitless.
Shooting movie clips with a DSLR will allow you to get really creative. For example, you can change the lens for a new perspective and enhance the emotional impact of your movies using the Picture Control settings before you even start shooting. The D5000 offers D-Movie (with audio) – high-definition movie capture which is perfectly compatible with the latest television screens and an HDMI output for easy connection. The single button access to the Live View function allows you to view and compose your shot or movie on the Vari-angle LCD monitor for optimal framing. When taking still shots, the camera offers four types of contrast AF (wide area, normal area, face detection and new subject tracking) to make capture as easy as possible. In subject tracking AF mode, the camera will even restart tracking the subject once it leaves the frame and then returns, so your target will always be in focus.
With a total of 19 scene modes, you don't have to know the ins and outs of digital photography to take great pictures. Simply turn the dial to 'scene', choose the appropriate scene mode setting and the camera will do the rest for you. The camera will even display a sample scene to make the scene selection easier for you. Another easy-to-use feature is the camera's extensive range of built-in editing function, with which you can edit your pictures and create visual effects in-camera, before you even get to a computer.
In addition to all these features, the D5000 is a high quality camera in its own right. With its high-sensitivity 12.3 effective megapixel CMOS image sensor, Nikon's innovative EXPEED high-speed image-processing system, fast and precise 11-point AF system and highly-durable, high-performance shutter, it is also perfectly suited to those with a higher level of photographic knowledge. Image quality is guaranteed further by the image sensor cleaning mechanism with airflow control system, Active D-Lighting and Picture control. It feels good to handle, too, with Nikon's typically ergonomic design in a compact, light-weight body. Those who shoot pictures in quieter settings will appreciate the new Quiet shooting mode and, the built-in pop-up flash which will automatically detect when the flash is needed. For those on the move, GPS-compatibility with Nikon's GP-1 unit will come in handy when pinpointing shooting locations as will the HDMI output when you finally want to present your great shots to your family and friends. The Nikon D5000 is compatible with a wide variety of AF-S and AF-I NIKKOR lenses.
And the new AF-S DX NIKKOR 10-24MM F/3.5-4.5G ED lens: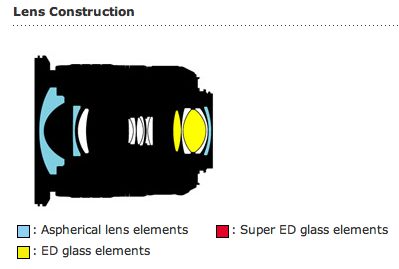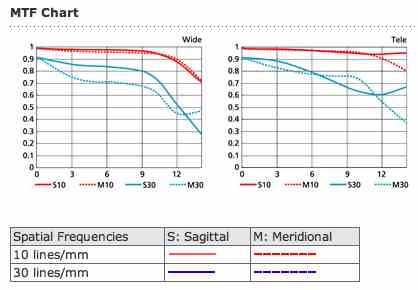 2.4x zoom lens with 10 to 24mm focal range (35mm equivalent: 15-36mm).
Extreme wide-angle coverage lets you capture sweeping panoramas and images with an exaggerated perspective.
Exceptional optical performance designed specifically for use with Nikon DX format digital SLR sensors.
ED (Extra low Dispersion) glass and aspherical lens elements ensure high resolution and superior contrast.
SWM (Silent Wave Motor) for fast, whisper-quiet autofocus.
IF (Internal Focusing) design for fixed lens length and non-rotating front element; allows use of polarizing filters and lens-mounted flash accessories.
Snap-on front lens cap, rear lens cap, bayonet lens hood and lens pouch included.
RRP: £799.99 / €972.00 
Sales start date: 1st May 2009 
Nikon UK is pleased to announce the introduction of the AF-S DX NIKKOR 10-24MM F/3.5-4.5G ED lens, a NIKKOR DX-format ultra-wide-angle zoom lens that boasts a focal range starting at 15mm equivalent in FX/35mm format. 
At a very affordable price, this new lens offers a superior build quality making it a great addition to anyone's Nikon system. It is perfect for users wanting to shoot scenes that require a wide angle perspective effect such as in a small room, or for shooting architecture and landscapes. 
Ludovic Drean, Product Manager for Lenses at Nikon Europe B.V says: "This great new lens is perfectly suited for Nikon D300 and D90 users and works very well with our other mid-class DSLRs too, including models without a built-in motor such as the D40 and the D60, for example. Its affordable price is no reflection on its superior quality, though, as its high-reproduction performance, minimum distortion and build quality are almost equivalent to those of the AF-S DX Zoom-Nikkor 12-24mm f/4G IF-ED."
Superior quality build and excellent reproduction capacity
The AF-S DX NIKKOR 10-24MM F/3.5-4.5G ED offers a focal length between 10 to 24mm and a picture angle equivalent to a focal length of 15 to 36 mm in FX/35mm format. Thanks to its ring-type Silent Wave Motor (SWM), its autofocus is quiet and fast. Housed in a compact and lightweight body with Nikon's unique high-quality exterior design, the NIKKOR advanced build quality ensures smooth operation and durability. The optical system features ED glass and a-spherical lenses optimised for digital SLRs with an excellent capacity for accurate image reproduction, delivering high-resolution, high-contrast images whilst minimising chromatic aberration. Using the internal focusing (IF) system, the lens barrel length does not change whilst focusing, giving it a more durable build and allowing for the use of heavy attachments. The lens also has two focus modes – M (Manual) and Manual-priority auto (M/A). M/A mode enables a user to switch rapidly between autofocus and manual focus by merely rotating the focus ring even during AF operation. This allows precise focus adjustment without taking your eye off of the viewfinder.
Focal length: 10-24 mm 
Max/min aperture: f/3.5-4.5, f/22-29 
Lens construction: 14 elements in 9 groups (with two ED glassed and three aspherical lenses) 
Picture angle: 109°, 61° (DX-format) 
Minimum focus distance: 0.24 m 
Max. reproduction ratio: 0.2x 
No. diaphragm blades: 7 (rounded) 
Focusing: Autofocus with built-in SWM and manual focus 
Filter/attachment size: 77mm 
Diameter x length: Approx. φ82.5 x 87 mm 
Weight: Approx. 460 g
The AF-S DX NIKKOR 10-24MM F/3.5-4.5G ED is supplied with 77-mm snap-on front lens cap LC-77, rear lens cap LF-1, bayonet hood HB-23 and flexible lens pouch CL-1118.
For further discussions on the new D5000 check this Nikon Rumors Forum topic.