Few images from Nikon advertisement in Germany. The first one is from Nikon's official web site in Germany (main front page):
I don't know where this one is from but it is also in German: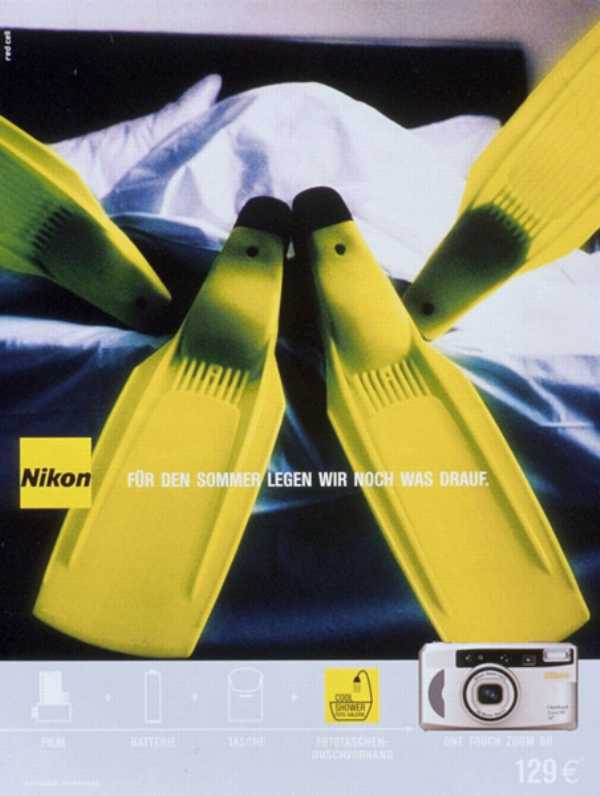 Again, the third Nikon ad is not for corporate surfers - open at your own risk.
Do you think those are fake? The ads I mean...