Update: www.slr.si (company Infocona d.d.) is listed on Nikon Europe page as an authorized Nikon dealer.
On the official Slovenian Sigma dealer site http://www.slr.si (
no confirmation yet if they are a Nikon dealer) you can find a D90 marked as NEW. There is no price yet, but it is written that we can expect it this Fall: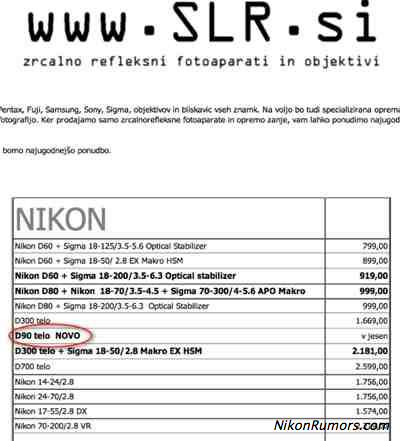 Just to remind our readers that the D700 also popped up in few European retailers before it was officially announced – see
here
,
here
and
here
for more details.