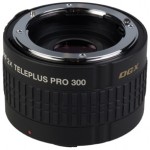 Sigma reduces prices on 9 lenses in the UK.
Nikon updated its SDK for the Nikon D3s. If you are a software developer, Nikon SDK is free to use. You can see some interesting software based on the Nikon SDK here (not all of them are based on Nikon's SDK).
Started receiving reports about D700 and D90 shortages/not in stock from around the world. Both cameras are due for an update this year.
Something weird is going on in Thailand: it has become a hot topic in the photography community in Thailand when the authorized distributor of Nikon in Thailand decided to file lawsuits against customers alleging they made defamatory statements on the Internet accusing Nikon in Thailand for poor customer service. These lawsuits are the follow-up of the previous famous case of leaking sweat into D700 (covered already here) where people complained about bad service of the distributor. I have few links, but the Google translation is really bad.