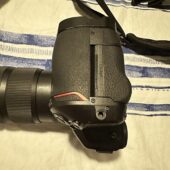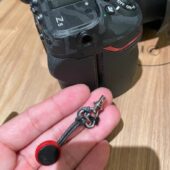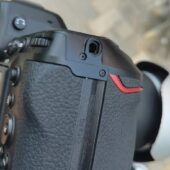 Several Nikon Z8 owners reported separated/broken strap lugs on their new cameras – see this and this post on the Nikon Z8 Facebook group (see also this post):
"So today I was out shooting an event with my Z8. I use peak Design anchors and strap. The anchor point on the camera broke. And the body fell. And it does not turn on anymore. Something audible is broken inside the body. But there is no external damage."
Translation from the Chinese post:
"A reminder to those who own a Nikon Z8, there are several cases of shoulder strap screws dropped. It's not an isolated case, pay more attention when you use it, accidentally the shoulder strap fell off, and my camera fell"
I am posting this here so we can track this issue in the future. If you have a similar problem, please comment and post a picture.