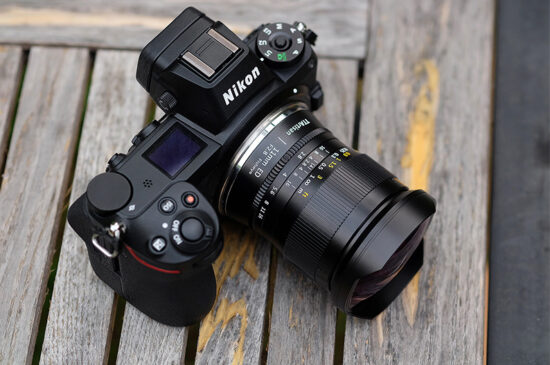 Iconic Victoria BC with the TTArtisan 11mm f/2.8 manual fisheye lens for Nikon Z-mount (Adorama | Amazon | B&H) by ​James Cooper:
Here are a few shots of Iconic Victoria BC taken on a recent walk-a-bout with the TTArtisan 11mm f2.8 fish-eye manual lens on the Z6.
I found the resolution to be better than expected especially edge to edge at f5.6 or smaller. All images are taken at or very close to 1/200 Sec. set to ISO 1000.
Please exclude the less-than-perfect day which I think gives a better look at the lens over highly staged pictures. The images provide a more realistic look at this lens's capabilities, especially considering its price point to a manufacturer's prime where photo enthusiasts and advanced photographers can afford more than one creative lens in the price difference.
Fan Tan Alley in a vertical look, Victoria BC
All shot a f/5.6, 1/200 sec, ISO 1000 on a cloudy day and saved in medium jpg compression. Resized for 24×36 in print at 300ppi.
Z6 set to medium resolution jpg files, with vivid image preselect under less than ideal conditions.
In maximum resolution these images are somewhat sharper than they appear when compressed, making this an interesting lens with photographic value for the money. Using a tripod would have stabilized the images a little better than handheld, but it was my intent to see the real-world use that many would undertake over well-staged images.
Here is a similar image from the same sequence set to 300 dpi and sized for 8.5×11 paper output and converted to Black and White and output as a pdf file which can be zoomed into to see the detail.
BC Legislature with fountain in front 1/200 sec, f5.6, ISO 1000:
BC Legislature Buildings, Victoria BC in black and white by NikonRumors on Scribd
If you have an interesting idea for a guest post, contact me here.
TTArtisans 11mm f/2.8 fisheye lens now available also for Nikon Z-mount
Feedback from readers: SmallRig grip for Nikon Z fc and TTartisan 11mm f/2.8 fisheye lens