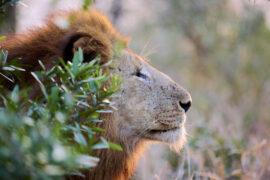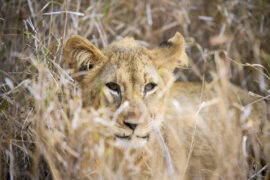 The Real World with the Nikon Nikkor Z 400mm f/4.5 VR S lens by Josh Ruark (website blog | Facebook | Instagram):
The buildup
I received my preordered Nikon Z 400f4.5 a few weeks before my first-ever trip to Africa – a lifelong dream trip. I ordered this lens in the hopes of bringing it along as my main telephoto lens as it is smaller and lighter than my alternative. To be honest, I didn't know exactly what to expect from this lens, mostly because I had no baseline knowledge of this lens attached to a Z7ii body. Every piece of information about this lens before its release had it attached to the Z9 which I do not own. This was an unknown lens+camera combo that I hoped could be my daily driver in Africa on Safari.
I took the lens out for a quick trial run the weekend before leaving for Africa to confirm it was a good copy, and that was the extent of my experience with the lens before getting to Africa and really putting it through its paces.
Before this Z 400mm for Nikon, I shot all my wildlife work with the Fuji XF system (not what you were expecting, I know). It had previously been the best size, weight, cost, and quality ratio option (for a fast aperture high-end telephoto lens) for my needs. However, this size, weight, cost, and the quality ratio has been changing as more camera companies finally commit to mirrorless and new lens designs. Additionally, my reasoning for transitioning to Nikon specifically for wildlife (from Fuji) has been my need for better super telephoto offerings beyond the 400mm full frame equivalent focal length (the Fuji XF 200f2+1.4tc is a 420+/- FF equivalent). I chose Nikon (over other brands like Sony and Canon) because of their more "affordable" high-end telephoto and super telephoto options like the 400mm f4.5 and the 800mm f6.3 (hopefully my next wildlife lens).
But, back to the trip at hand. For my trip to Africa, I decided to pack light. Carry-on only for two weeks of travel including all my camera equipment, iPad/external drives for picture backups, clothes, toiletries, etc. My camera equipment boiled down to one camera and three lenses. That was it. I didn't bring my Fuji XT4 / XH1 with my trusty 200 f2 + 1.4tc – my wildlife kit for a good number of years now – with me to Africa. At the time this felt like a bold decision as I was leaving my tried-and-true system at home and bringing an untested wildlife setup. I can say, with hindsight, that this was a great decision.
The camera I brought was my Nikon Z7ii. The lenses in addition to the 400mm were the Z 24-70 f4, and the Z 70-200 2.8. I also brought along the Z 1.4tc for any extended reach needs.
Traveling light proved to be a godsend. No checked bags meant no need to worry about things being damaged or not making it. I would travel with this exact setup again without hesitation (and will soon).
The Lens (and camera combo)
Now we fast forward to my time in Africa with the 400mm f4.5. From day 1, the lens and camera performed spectacularly. I never experienced any issues with the camera and lens combo, and I would highly recommend this combo for those that don't need the Z9, cannot afford the Z9 or cannot find the Z9. The combo performed beyond my expectation, and I don't feel like I missed a single shot due to the apparent drawbacks of using the Z7ii for wildlife (for my normal style of wildlife photography anyways – I am not a 'spray and pray' max out the buffer kind of wildlife shooter) and the autofocus proved to work great for the situations I experienced.
As for the lens, the size and weight were huge advantages as advertised. Being able to easily handhold the camera all day, if necessary, was great and my arms thanked me for the saved weight when compared to my Fuji lens/setup.
The build quality held up to the African dust and a few massive rainstorms with no issues. I wouldn't question the build quality for one second after what it survived, which I know has been a topic of conversation around this lens due to the weight and the associated link many make between weight/build material and build quality.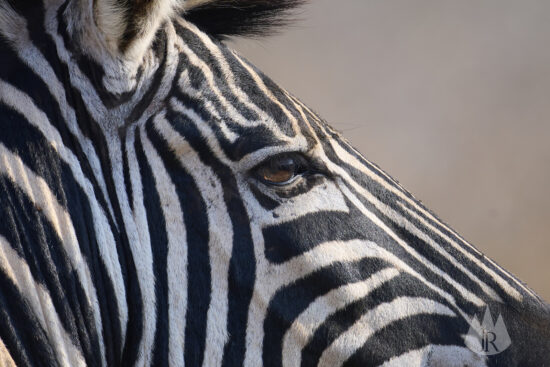 Sharpness
The sharpness that comes out of this lens is on par with the best I have ever used or seen. The sharpest I have personally used is the Fuji XF 200f2 which I would put up against any lens in terms of sharpness and the Z 400f4.5 performs on par with it. Even wide open the lens performed flawlessly which we know is extremely important for wildlife shooters!
The detail and colors this lens+camera produced are also spectacular, setting a new benchmark for equipment I have used. If there is anything better in terms of detail and color, it wouldn't be by much and likely wouldn't even be noticeable. This setup doesn't leave any room for GAS (gear acquisition syndrome) in terms of image quality.
The above image is a 100% crop of the unedited image of the image above it – settings were ISO 320, 1/1000, f/4.5.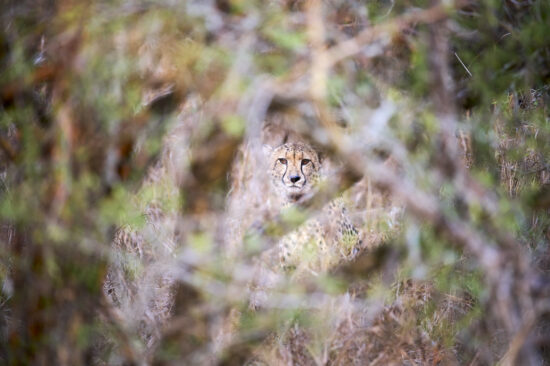 My User Experience
All of this is not to say that I did not have a few challenges – and to be clear they were MY challenges, not the lenses. It became clear with my initial outing with this lens before leaving for Africa that the weight (or lack thereof) was going to require a massive adjustment on my part. The Z 400f4.5 is almost half the weight of what I am used to using / handholding for wildlife (the Fuji XF 200f2+1.4tc). Not only that but the 400f4.5 is balanced far better, essentially making the difference in weight seem even greater. The 400f4.5 has a lot of its weight toward the camera body while being incredibly light at the glass end of the lens, while my XF 200f2 is much more front-heavy (not abnormally so like some of the 200-500 or 150-600 lenses, just way more than this Nikon 400). This caused me to have to adjust my hold of the camera so that I didn't end up swinging, bobbing, or moving the front of the Nikon lens due to the lack of weight when my muscle memory was telling me to expect it. In the end, I adjusted rather quickly. I made sure I braced myself more than usual until I fully adjusted and fully trusted myself to freely hand hold the lens. Because of this and using a support (monopod) when necessary, this ended up being a non-issue and I now feel fully adjusted to life with the Nikon 400f4.5. But this was a very real worry before I spent time shooting with the lens in Africa.
Final Thoughts
In the end, I am extremely happy with the Nikon 400f4.5. I am also happy with the combo of this lens with the Z7ii. I looked for experiences of others with this combo before ordering the lens and couldn't find any – everyone was using this lens on the Z9. But all the Z7ii shooters can now rest assured that this is a winning combo (if you know how to use it and any inherent limitations). You would have to fork over new car money to outperform this comparatively modest combination of the Z7ii and 400f4.5.
As for my personal conclusion – this lens is a winner, and it will become my 'daily driver' when it comes to my wildlife photography. The fact that this lens is so compact, AND light only means I will carry it and use it more. I am excited to get out hiking (and snowshoeing) with it in place of what now feels like a ton of bricks in my Fuji XT4 + 200f2.
Here is a link to the gallery of shots taken with this lens.
---
If you have an interesting idea for a guest post, contact me here.
Previous coverage of the Nikkor Z 400mm f/4.5 lens can be found here.
The Nikkor Z 400mm f/4.5 lens is in stock at most retailers: