A new version 2.0 of the Nikon CCD color mode IIIa/Ia presets for Nikon cameras has been released. Here is what's new:
Added support for NX Studio (see files with .nka extension)
Redesigned color profiles CCD mode IIIa and mode Ia for all Nikon cameras on CMOS sensors: improved algorithms for protecting skin tones from dirty colors, grayness, unpleasant wax coating, hypertrophied contrast
Redesigned algorithm for improving color reproduction through chroma curve in LCH.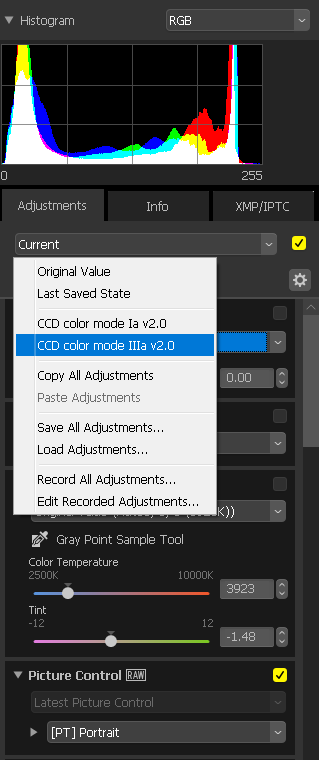 The new version can be downloaded for free here.
Some examples can be found here.