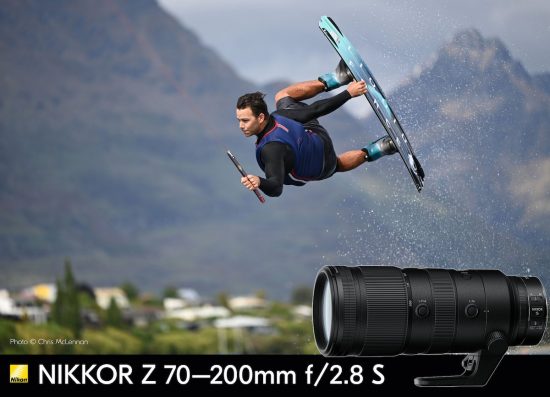 Nikon released firmware update version 1.21 for the Nikkor Z 70-200mm f/2.8 VR S lens. Here are the included fixes:
The focus distance displayed in the lens info panel immediately after the camera was turned on would sometimes not change if the zoom ring was rotated while the camera was off. In rare cases, this would cause autofocus to stop.
When an option other than Non-linear was selected for Custom Setting f9 (Focus ring rotation range), a beep would sound to signal that a stored focus position had been recalled despite the focus ring having been rotated to end memory recall before completion of the recall operation initiated by pressing the camera control to which Recall focus position was assigned.
The firmware update can be downloaded here.
This month the Nikkor Z 70-200mm f/2.8 VR S lens is $300 off at Adorama, B&H, and Amazon (the current rebates are expiring at the end of the month):
Much better Nikon USA rebates for May: almost all Z lenses now on sale