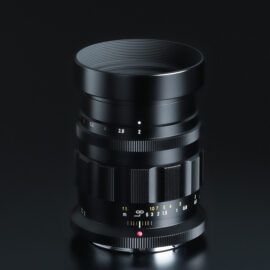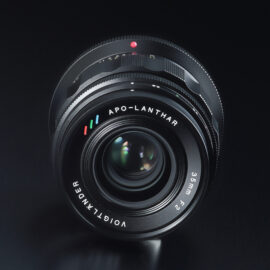 Cosina officially released some additional information on the new Voigtlander APO-LANTHAR 35mm f/2 Aspherical lens for Nikon Z-mount. The price in Japan will be ¥120,000. Shipping will start in June 2022. Sample photos can be found here. Pre-orders are coming soon at Adorama, Amazon, and B&H. Here are the details:
Voigtlander APO-LANTHAR 35mm F2 Aspherical for Nikon Z mount announced

Kosina is releasing the APO-LANTHAR 35mm F2 Aspherical full-size (Nikon FX format) mirrorless camera compatible lens adopted from the Foct Render brand. This product is developed and manufactured under a licensing agreement with Nikon, Inc.

APO-LANTHAR is a name given especially to high performance products even among the lens of the Fort Renders, APO derives from Apochromart design. The Apochromart design, which brings limitless to zero top color gradation of RGB, which constitutes three raw colors of light, has been sought after by the advent of color film. Today's high-pixelized digital sensors require extremely high control of color than it did when the film format changed from monochrome to color in the mid-20th century. Apochromart design is not an old technology already solved, but a topic that should be seriously tackled in the digital age.

APO-LANTHAR 35mm F2 Aspherical is a highly-performance manual focus semi-wide lens covering full-size image circles. APO-LANTHAR 50mm F2 Aspherical, the highest performance standard lens in the history, was planned and designed as a semi-wide angle lens that competes with the performance surface. Apochromart designs pursue ultimate performance in terms of resolution and contrast repositivity, with thorough elimination of various congestion, including surface color congestion. 5 abnormally partially dispersed glass lenses and 2 double-sided non-spherical lenses were inserted into the 9 group and the floating mechanism was also flawed. It displays undamaged visual ability from the shortest shooting distance of 0.35m to the long distance, and has the ability to change the values of the familiar semi-wide lens called full-size 35mmF2.

This product is implemented with optical design optimized for the image sensor of the mirrorless camera with a Nikon Z mount. The lens conceals electronic contact points and realizes electrical communication between the lens and the body. In addition to the Exif information, internal bruise correction (3 times), the combination of the body compatible body and the latest firmware *1 supports three types of pin adjustment support functions (pint adjustment due to focus point green color change, pin adjustment due to peaking function, pin adjustment via zoom button).

Sometimes, an engineer's dream of ultimate performance becomes a reality, and increasing lens size and weight isn't connected to a photographer's delight. We think the lens of the Foxtender should be superior in handling while achieving flawless optical performance. The APO-LANTHAR 35mm F2 Aspherical's ultimate optical performance and compactness of a full length 70.4mm and weight 360g is one of its ideal forms, and it is now realizing a size feel almost the same as the APO-Lanthar 50mm F2 Asipherical standard lens. In addition, the 12 holes of the barbed feathers adopt a special shape that can be shaped not only in the open F2, but also in F2.8 and F5.6. It is possible to make use of "blurry" such as light sources.
The official product page can be found here.