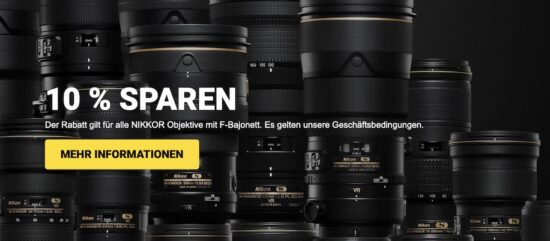 It seems that the 10% lens discount I reported a few days ago is only for Nikon F-mount lenses and only valid for some (all?) European countries – the new discount should already be active in Germany and the UK:
There is no registration or submission of proof of purchase required – the discount is applied directly. This offer is valid until April 28, 2021, and is limited up to three lenses per customer. I think this offer is also available in several European countries – check your local Nikon website for more information (for example Nikon DE and Nikon UK).
New Nikon rebates should be coming to the US this weekend. Stay tuned!
Nikon users in Germany still enjoy a 5 years product warranty (no longer the case for many other countries):
---