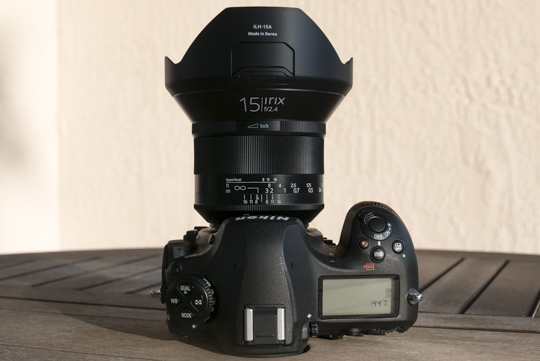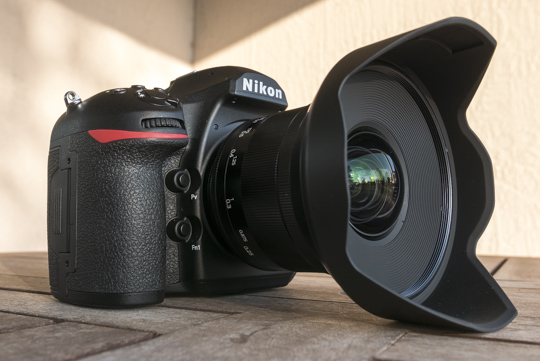 Last time I posted this offer, it sold out in a few hours. The deal is live again now and here are the details:
Update: sold out again.
Irix is selling "used, like new" Irix 15mm f/2.4 Firefly lenses for Nikon F-mount for $299 on Amazon (the already discounted price is $390). I was told that these are basically brand new lenses in dirty or slightly damaged boxes (not refurbished since they were never sold before – they come with a full warranty). The lenses are fulfilled by Amazon and a return should not be a problem in case there is an issue. In case you don't see the discounted price, click on all available options and select the Irix Lens USA listing: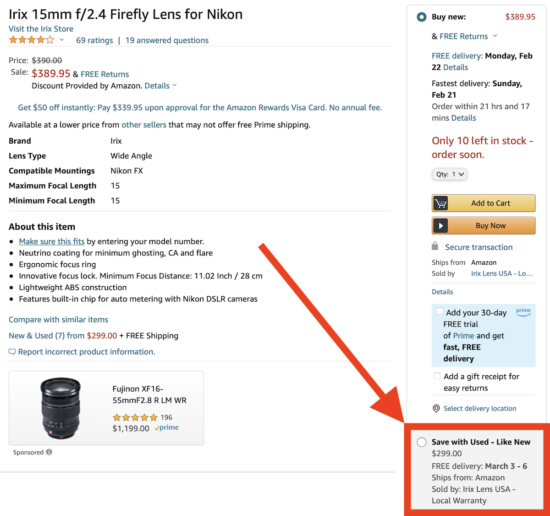 Additional coverage of the Irix 15mm f/2.4 lens can be found here.