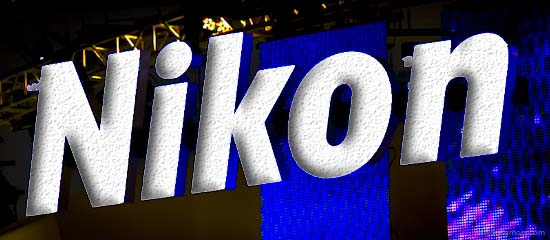 Today Nikon released their Q3 financial results. Here is a recap for the Imaging Business:
Record quarterly sales for mirrorless cameras.
Deficit is shrank despite decline in revenue.
Segment was profitable in real terms, excluding factors such as restructuring relevant expenses
Brisk sales of new products in mirrorless cameras and lenses.
Mirrorless bodies and lenses reached record high for quarterly sales volumes and revenues on contribution from new products Z 6II and Z 7II.
Summary of the overall Nikon Q3 financial results: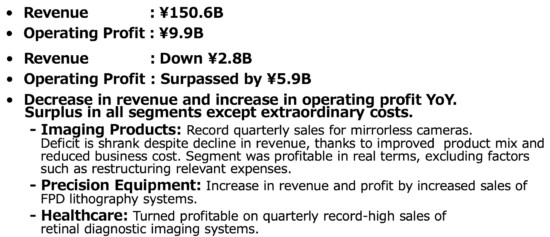 Note for the Imaging Business:
"Record quarterly sales for mirrorless cameras. Deficit is shrank despite decline in revenue, thanks to improved product mix and reduced business cost. Segment was profitable in real terms, excluding factors such as restructuring relevant expenses."
Here are the details for the Imaging Business: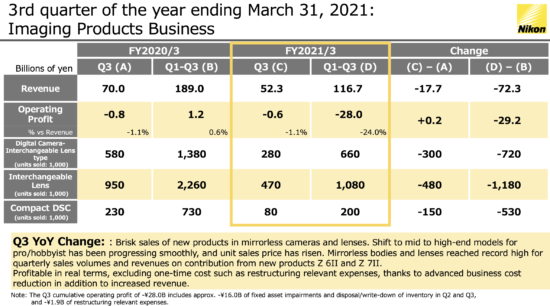 Q3 YoY change:
"Brisk sales of new products in mirrorless cameras and lenses. Shift to mid to high-end models for pro/hobbyist has been progressing smoothly, and unit sales price has risen. Mirrorless bodies and lenses reached record high for quarterly sales volumes and revenues on contribution from new products Z 6II and Z 7II. Profitable in real terms, excluding one-time cost such as restructuring relevant expenses, thanks to advanced business cost reduction in addition to increased revenue."
Forecast for the year ending March 31, 2021:


Forecast for the Imaging Business: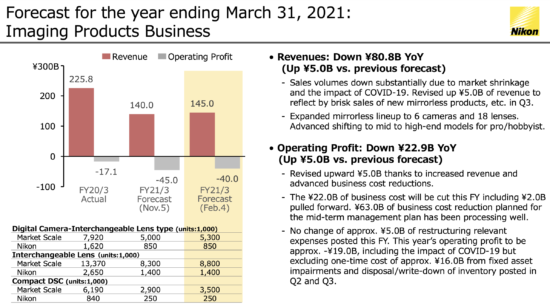 Source: Nikon