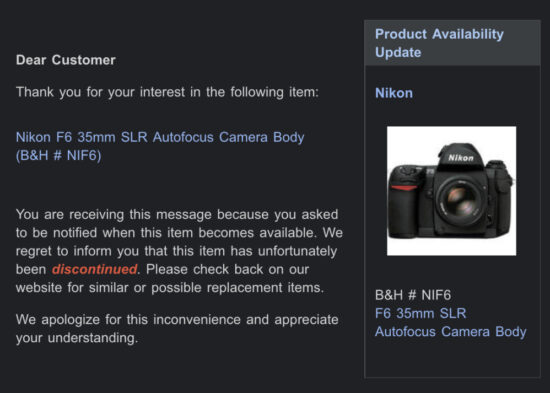 In October I reported that the Nikon F6 film SLR camera was already discontinued in Europe. Today B&H sent out email notifications indicating that they have also listed the Nikon F6 as discontinued:

The Nikon F6 is also discontinued at Adorama:

The Nikon F6 is now also listed as discontinued on the official Nikon Japan website (this was not the case back in October). I am glad I was able to grab a refurbished Nikon F6 last year.