Nikon dealers in Europe received notifications that the following products are already discontinued and cannot be ordered: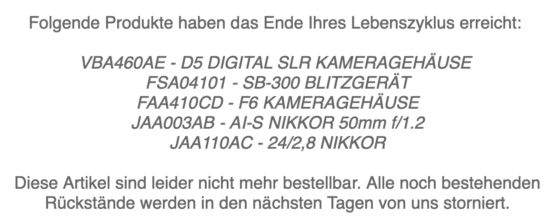 It seems that many other (all?) manual focus Ai-S Nikkor lenses and several (all?) AF-S DX lenses are also listed as discontinued at the official Nikon Japan website. The Nikon D5 is listed as discontinued as well, but the F6 is not – maybe for now the F6 is not going to be available only in Germany.
Update – the Nikon Store Japan no longer lists any film cameras.
The Nikon D5 is also listed as discontinued at B&H: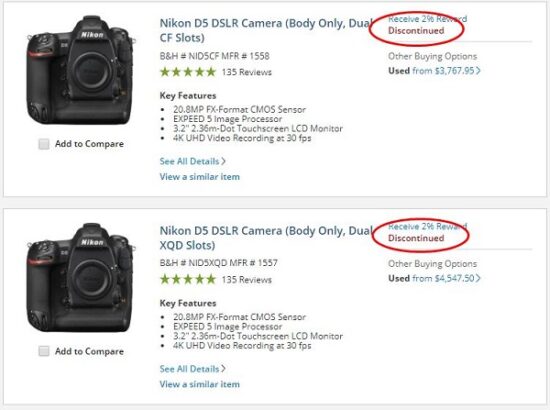 Please note that most of the items listed above are still available for sale in the US at Adorama and B&H.
---
Topaz Labs DeNoise AI now on sale (use coupon RUMORS15 for an extra 15% off)