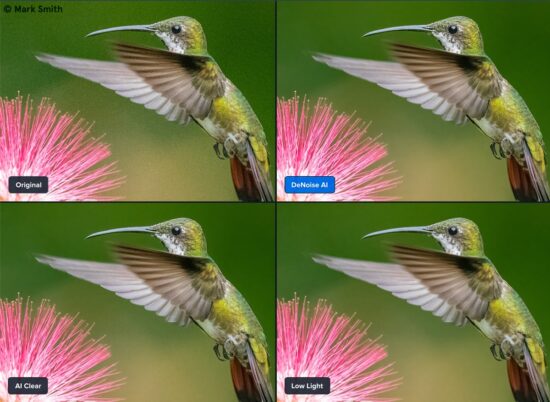 Topaz Labs announced DeNoise AI version 2.3 that is used for eliminating noise and recovering details. Here is what's new:
A new comparison view to compare results from all three models
GPU optimization for NVIDIA cards for a lightning-fast speed boost
Improved AI models including a mode with no added sharpening
DeNoise AI is now on sale for $59.99 (regularly $79.99). This offer is valid through Friday, October 9.
The Topaz Labs Utility Bundle, which includes DeNoise AI, Gigapixel AI, Sharpen AI, and JPEG to RAW AI, is also on sale for $195 (regularly $249.99).
Users with expired DeNoise AI licenses need to purchase a one-year license renewal for $49 in order to get the new features.
You can use coupon code RUMORS15 for an additional 15% off on all Topaz Labs products.