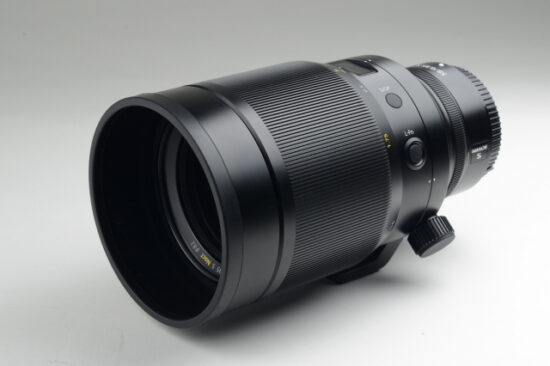 Xitek published a new interview with Nikon on the new Nikkor Z 58mm f/0.95 Noct lens. Nikon initially wanted to implement autofocus in the lens, but the size would be "far beyond imagination":
Of course we have also studied AF, and driving the focusing lens itself can be done. But the action is quite slow, not as fast as manual operation. At the same time, the increase in size is far beyond imagination. It cannot be driven by the existing ultrasonic motor, and a larger actuator must be arranged outside the lens.

Therefore, if you really want to achieve AF in the F0.95 lens, this optical type will not work. You need to reduce the focus lens and use the internal focusing method. But using this method will result in a longer overall length, which means that peripheral components will also increase, and the lens will still be larger and heavier than it is now. Even if such a lens is made, even if the product is very special, it may not be established as a product, so we gave up AF.
A few other interesting bits (thanks Mark):
The lens caps say Nikkor instead of Nikon.
Nikon assigned a new designer on the Noct lens project in order to avoid preconceived ideas about lens design.
Nikon Z-mount was initially designed to take advantage of f/0.95 lenses.
The Noct lens is hard to make, it's basically handmade. The aspherical elements are made by a machine.
The Noct mechanical design is at the highest precision Nikon has ever put into production because of the lens's optical requirements.
Nikon plans to make smaller Z lenses in the future.
Nikon Nikkor Z 58mm f/0.95 Noct lens box;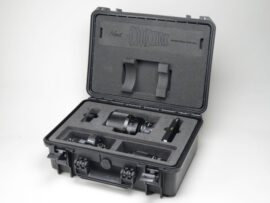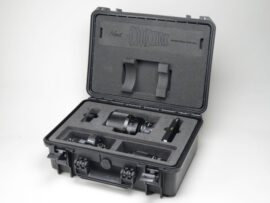 Nikon Nikkor Z 58mm f/0.95 Noct lens prototype/mockup: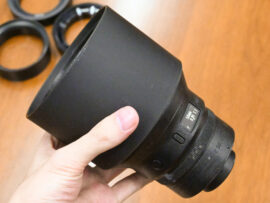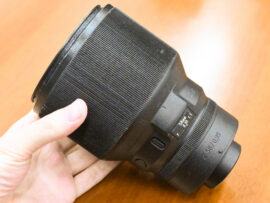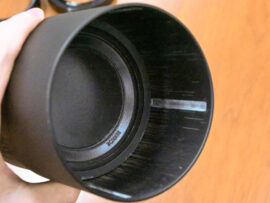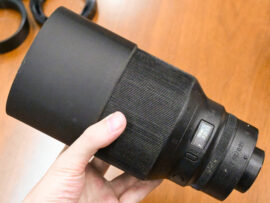 Check Noct pricing and availability at: Adorama | B&H | Amazon | Park Camera | WEX | Calumet.
Source: Xitek (Google translated version)
---
Get $35 off Luminar with code NIKONRUMORS
Get 20% off Topaz Labs Gigapixel AI sale
Get 15% off Topaz Labs products with code RUMORS15
Get 30% off DxO NIK Collection 3 with code NIKONRUMORS  
Get 75% off Franzis Photographer Collection 2
Get 35% off Franzis products with code NIKONRUMORS-35
Get 20% off ON1 software with code NIKONRUMORS
Get 40% off Rocky Nook books with code NIKONRUMORS 
Get 20% off ThinkTank products with code ThinkTank20
Get 20% off eBay photo listings with code PLUS20
Get 10% off LIFE+GUARD skins sale with code JULY4
Get 10% off PhotoWhoa with code PRIDE20