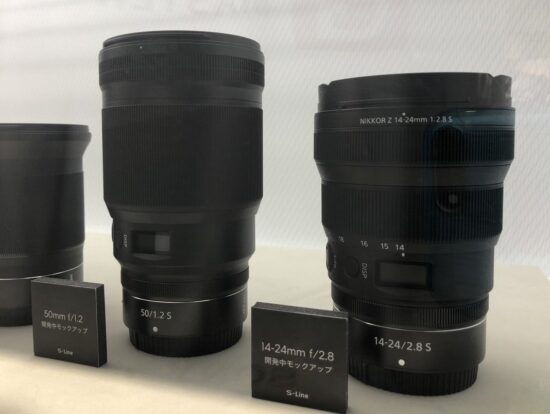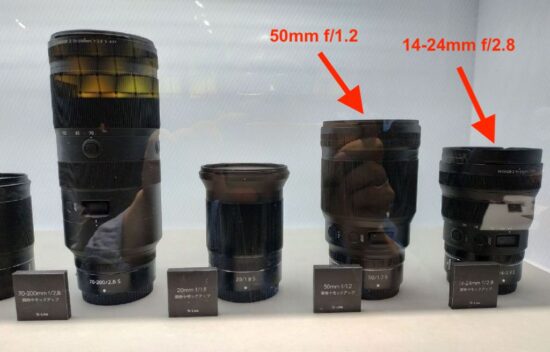 In addition to the Z5 mirrorless camera, Nikon is rumored to announce also several new Nikkor Z lenses later this month:
Nikkor Z 24-50mm f/4-6.3: this will probably be the new kit lens for the upcoming Nikon Z5 camera – it will be a small, light, compact (almost like a pancake), and cheap plastic lens with a collapsible design similar to the Nikkor Z DX 16-50mm. The new lens may even have a plastic bayonet (not sure).
Nikkor Z 50mm f/1.2 S lens: a massive, solid lens with a lot of glass elements inside – similar in size to the Nikkor Z 24-70mm f/2.8 S. The 50mm f/1.2 lens may also have the Noct nomenclature (Nikkor Z 50mm f/1.2 S Noct lens).
Nikkor Z 14-24mm f/2.8 S lens: smaller and lighter than the F mount version, the lens can take screw-in filters.
There could be even more new products that will be announced at the end of July (July 21?). Stay tuned! If you have any additional information on the upcoming Nikon products, you can contact me anonymously here.
A few more size comparisons of the upcoming Nikkor Z lenses (see this post):