DxOmark published their test results for the Nikon Nikkor Z 50mm f/1.8 S lens – here is their conclusion:
The new wider Z-mount with its shorter register means that there's a lot more flexibility for the optical engineers when designing lenses. Although the benefits derived from this are usually more applicable to wide-angle designs, there has been a noticeable improvement in terms of optical quality over the Nikkor's F-mount predecessor. Whether that's due to the more complex optical design or the greater freedom enabled by the mount—or both—is best known to Nikon. Certainly the new lens is more expensive than the F-mount version, but it's all relative: after all, it is exceptionally sharp and a very good all-round performer. Even wide-open, it comes close to some of the best and most expensive lenses currently available, so in our opinion, the Nikon Nikkor Z 50mm F1.8 S offers an exceptionally good balance between price and prowess.

In this review, we have compared the Nikkor Z 50mm F1.8 S to its F-mount predecessor, and from a quality perspective, to its most high-brow rival from another brand. Remember that the lenses are intended to be used on different camera systems and mounts, so the comparisons may not be strictly applicable.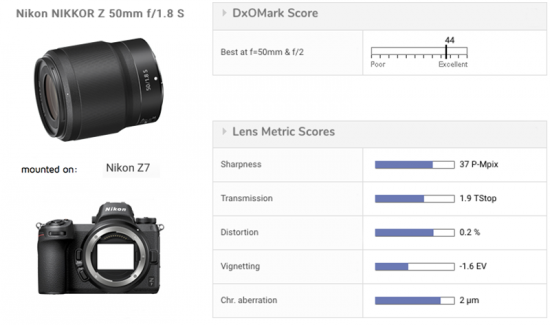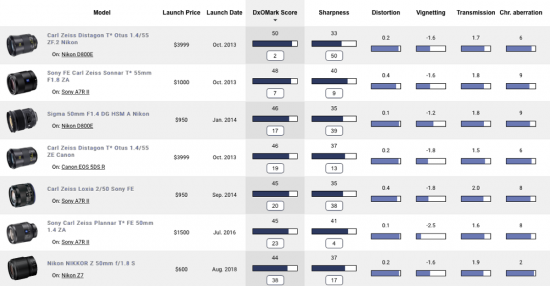 The Nikon Z 50mm f/1.8 S full-frame mirrorless lens is now in stock:
Via DxOMark