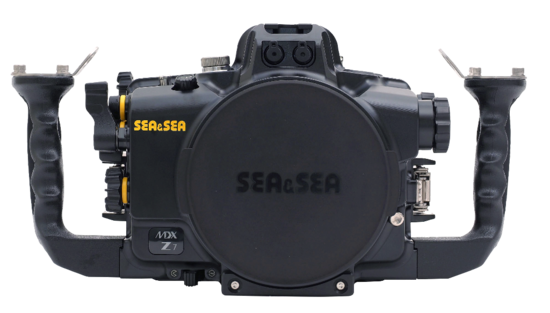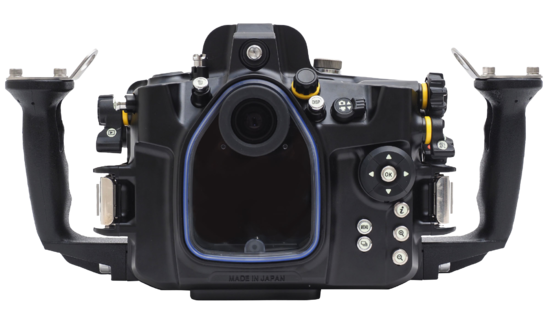 Sea & Sea also announced their MDX-Z7 underwater housing for the Nikon Z7 and Z6 mirrorless cameras (in addition to Nauticam and Ikelite):

Compact design.
Taking advantage of the Z7/6 camera's compact design and light weight, the housings has been designed accordingly to enhance these features. Compared to SLR MDX-850 camera housing, the MDX-Z7/6 is 100g/3.5oz lighter in weight on land. Weight: MDX-Z7  2700g/95.2oz (on land),  MDX-D850 2800g/98.8oz (on land).
Ports and gears for the MDX series SLR housings can be used.
The MDX-Z7/6 is compatible with the system chart for the MDX series SLR housings. You can utilize F-mount lenses with the mount adapter FTZ and ports/gears for the MDX series housings.
Compatible with Optical YS Converter/N1. TTL strobe photography possible.
An optional Optical YS Converter which converts the camera's hot-shoe TTL signal into an LED light signal is compatible with the housing. Manual strobe photography is also possible.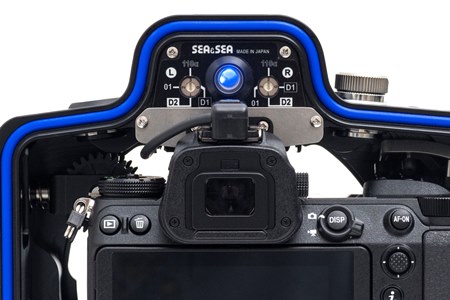 Designed for both F mount lenses with the mount adapter FTZ and Z mount lenses.
The Focus/Zoom dial has two gears, one for F-mount lenses with the mount adapter FTZ and the other for Z mount lenses. The MDX-Z7 has been designed to take into consideration various Z mount lenses which will soon be available.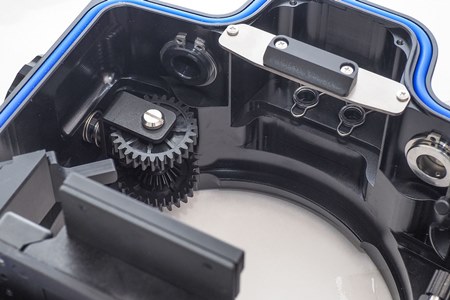 The camera's upper control panel can be seen.
A window for the camera's upper control panel is also incorporated. As brightness of the camera's upper control panel has increased, the visibility is now greatly improved.
The Port Lock prevents the port from turning or loosening and the Port Lock lever is specifically located to avoid being unlocked accidentally.
The housing is equipped with a lens-lock release button which makes it possible to change lenses easily, without opening the housing.
Pulling out the Focus/Zoom Dial gives sufficient room inside the housing to easily accommodate larger diameter lenses.
The camera's diopter adjustment dial can be operated from outside the housing. This feature is useful when two or more people with different eyesight use the housing.
All controls have luminescence stickers which glow in dark environment.
Equipped with the Optical Viewfinder 0.5x as standard. Other optional viewfinders such as Optical Viewfinder 0.66x,and 0.8x can be used.
Some vignetting occurs.When the VF45 and VF180 1.2x is mounted on housing, the corners of the camera's viewfinder cannot be viewed due to vignetting.
Sync Cord 2-pin Connector enables use of conventional hardwired Sync cable (Manual mode only).
Equipped with two sacrificial zinc diodes (one on the front case and the other on the rear) to prevent electrolysis damage.
Equipped with under guard to protect from scrach.
Sea & Sea products are sold at Adorama and B&H.