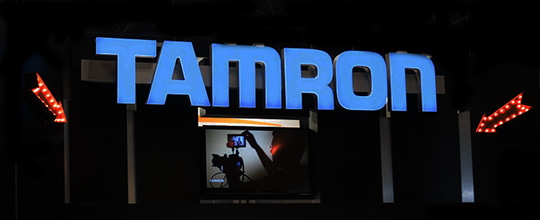 Tamron announced new software updates that will make three of their lenses compatible the Nikon FTZ adapter and Nikon Z7 camera (see previous report):

Notice of Firmware Update for Tamron Lens compatibility with Nikon Z7 and FTZ adapter
We would like to announce that new firmware versions are now available for the following three Tamron models. The new F/W versions make the three models compatible with Nikon Z7 and FTZ adapter for general operations. This is an update announcement of our October 4th compatibility notice with some of Tamron Di/Di II series for NIkon mount models not operating properly on Nikon Z7 and Nikon Mount Adapter FTZ.
Applicable models:
The lens firmware can be updated with the separately sold TAP-in Console.
Additional info:
For other models, once we confirm the compatibility with Nikon Z7 and FTZ adapter, we will announce the models sequentially at our support website.
See also the Tokina and Sigma lens compatibility updates:
Most Tokina lenses are compatible with the Nikon Z7 camera (with a few exceptions)
Sigma issued an update for their lenses compatibility with the Nikon Z7 mirrorless camera