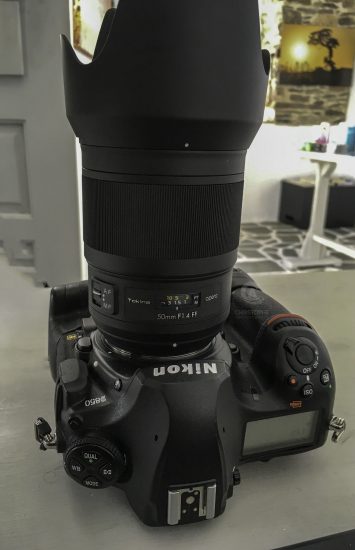 Tokina Opera 50mm f/1.4 FF full frame DSLR lens for Nikon F-mount review by Christophe Anagnostopoulos (the lens is currently available for pre-order at Adorama and B&H):
*Important Notice : The review is based on an early pre-production model that I had in my disposal from Tokina in order to prepare a talk show for Photokina 2018 and also create a portrait project with this lens. The review is currently ongoing and will be updated upon the arrival of the production model.
** Please note that because the lens was pre-production there wasn't any lens profile applied while processing the photos.
Tokina back at the end of February 2018, officially announced the development of a new premium series of lenses for DSLR users called "Opera" and the first to come is the new Tokina Opera 50mm F/1.4, a premium full-frame lens for high-end DSLR users. Specifically for Nikon cameras, this lens is the first from Tokina to use an electronic aperture system which provides more accurate and precise aperture control. The lens was officially released at 21st of September 2018.
When I learned about the development of this lens I was very excited and I wanted to test and use it on the demanding (in terms of glass) sensor of my Nikon D850.
The new lenses that come into market these days must be able to perform more than excellent because the demanding high-end sensors of our time will reveal any fault on the lens design and of its optical quality.
After receiving the lens, I immediately started using it nearly in everything, from portraits to weddings, even on landscape and astrophotography.
And suddenly, after almost more than three (3) months of using it, I realized that I haven't used any other lens since attaching it on my camera. I haven't even once removed it from my camera.
What immediately amazed me from day one was its amazing optical quality and the phenomenal image sharpness at f/1.4. The lens can handle with ease the resolution of the Nikon D850.
Even when used at f/1.4 aperture, the lens is razor sharp, producing superb crisp details and crystal clear. I also really loved the "cinematic" feeling, almost a "3D rendering" if I may say it, of the photos captured with Opera 50mm, which is rare on modern day lenses.
Tokina previous generation of DSLR lenses, the AT-X PRO, is still great in terms of optical quality, though the lens design is old-fashioned and that can be instantly seen when you hold the new Opera lens in your hands.
The sleek modern looking design simply adds to the lens overall premium feeling. On the other side the lens is a little bit heavy especially if you have used or using a mirrorless system, with a weight of nearly 1000gr (!), and it is also big in length but it doesn't produce (nearly) any distortion so the big length is totally understandable if I may say it.

The lens is built with the highest quality standards and the exterior of the lens gives you the feeling that can handle every weather condition. The lens has a rubber ring at the mount to prevent dust penetration and is weather-sealed at eight (8) points to protect the inside quality glass from moisture.
The new Tokina Opera 50mm f/1.4 features a ring-shaped ultrasonic motor for autofocusing and even though the lens I'm using is a pre-production model, I can say that is very accurate, very fast and more important, totally quiet. So far I hadn't seen even one wrong focused image with this lens, even when used on f/1.4, which is a great remark.
Specifically, I can say that while I was shooting for the "Shadows of Opera" project (more info soon), because I constantly changed my perspective and my focus point to find the angle I wanted, the autofocus performance of the lens helped me to easily find what I was looking without problems. It simply focused in the selection point I wanted very fast.
Regarding the optical elements, this lens has the new Tokina ELR (Extremely Low Reflection) Coating which was engineered to specifically target the visible light spectrum as it enters and passes through the lens. The result is reduced ghosting and flaring when shooting under intense light sources.
There are fifteen (15) elements in nine (9) groups and it has nine (9) aperture blades.
The minimum focusing distance is 40cm and the angle of view is 47o.
Chromatic aberration can only be seen in extreme situations and in nearly 90% of the images I have captured so far with this lens is not visible.
Coma on the other side is visible near the edges of the frame when shooting wide open, although minimal, but for astrophotographers due to a narrow field of view, I suppose panorama workflow shooting will be used so Coma can be easily removed when stitching.
Bokeh is round and beautiful and exactly what you would expect from a premium f/1.4 lens.
The filter thread is of 72mm and the lens comes with a nice and big hood, which has a nice detail of a removable small window on the upper side, to access and rotate filters like Circular Polarizers or Graduated Nds.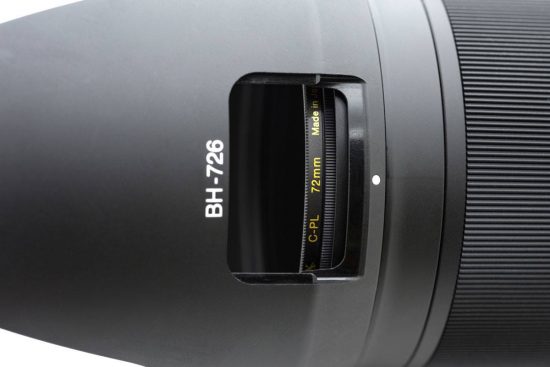 Shadows of Opera – A portrait project with Tokina Opera 50mm F/1.4 lens
As stated in the beginning of this post, the lens was given to me from Tokina in order to prepare a talk show for Photokina 2018 and also to create a dedicated portrait project for this lens promotion. The photos of this project were exhibited at Kenko Tokina Booth on Photokina (Sep 26-29,2018, Cologne – Germany) in order for people to see the capabilities and performance of the new lens closely.
More info and further details about the project soon.
Conclusion
So far in my photography work I had the opportunity to use (and test) various lenses, from vintage glass of the film era till almost nearly all currently available lenses of our (digital) time. The focal length of 50mm was and also currently is one of the most popular among photographers due to its versatility to be used in all genres of photography from weddings, to portraits and landscape.
Tokina Opera 50mm f/1.4 in my personal opinion is one of the best lenses, not only of 50mm but in general that you can buy, with its phenomenal image sharpness and overall image quality, packed in a modern looking premium body and a logical price tag.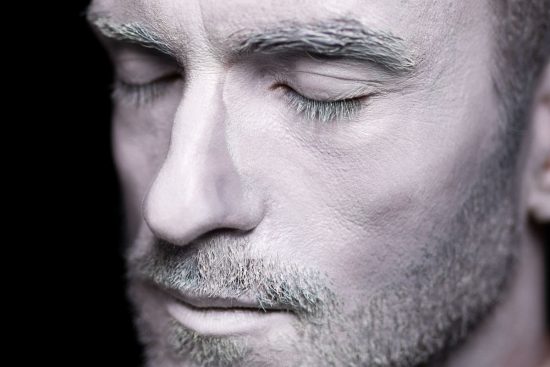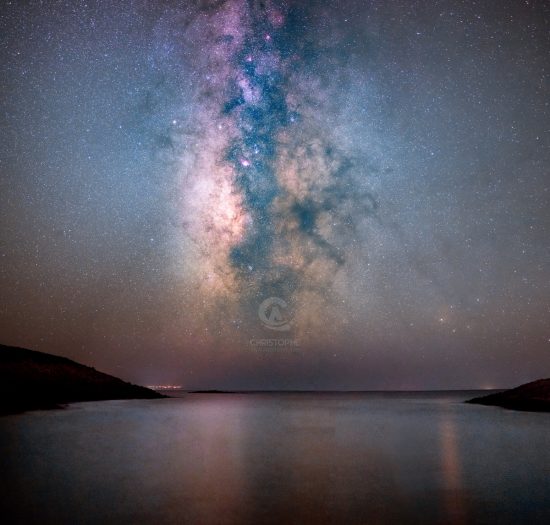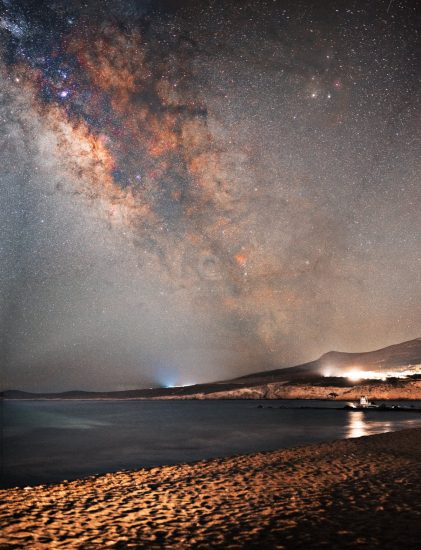 Christophe Anagnostopoulos, Global Ambassador of Tokina and Hoya, is an international award-winning photographer, filmmaker and time-lapse cinematographer, based in the small island of Antiparos, Cyclades Greece. He specializes in astrophotography, landscape and portraits, and he is an instructor in night sky photography & timelapse workshops.
Links:
If you have an interesting idea for a guest post, you can contact me here.