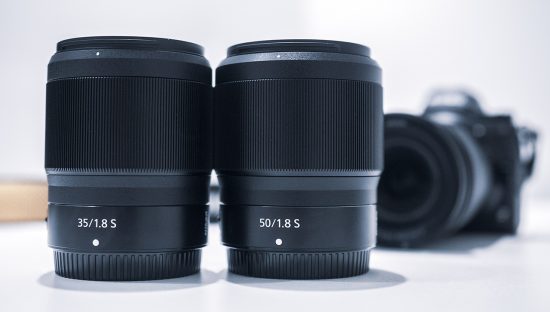 Lensvid published their interview with Dirk Jasper from Nikon taken during the 2018 Photokina show – their main topic of discussion was of course the new Z mirrorless (more Nikon Z interviews can be found here):
Here is a recap of the interview:
Nikon wasn't willing to state exactly when the work on the Nikon Z started (a good guess would be at least 3 or so years ago) but it did mention that the now discontinued Nikon 1 cameras were indeed the basis for at least some of the technologies we are now seeing in the Z cameras.
The upcoming NIKKOR Z 58mm f/0.95 S Noct is more of a proof of concept for Nikon to show was this mount could do in terms of image quality and speed (Jasper actually mentioned the Zeiss Otus by name here and suggested that we might see a new fast prime king with this lens).
Nikon had endless discussions about changing the mount and although Jasper was not willing to openly state that the large mount was developed to support larger sensors in the future it certainly seems that way from his answer.
Nikon claims that the dynamic range on the Z7 is better than the D850.
Faster processing (and everything that goes along with it like managing heat and power consumption) is according to Nikon the main reason why several advanced video technologies are still not implemented in the Z7 such as 10bit 4:2:2 internally and full pixel readout of the entire FF sensor without binning.
Atomos will bring the N-Log to all its recent recorders (not just the Ninja V). Nikon will also release the LOTs for the N-LOG for developers.
Nikon actually believes that the Z7 performs better in continuous shooting than the D850 (yeah that sounds counter-intuitive – but listen to Jaspers answer around 11:30).
Nikon didn't go with dual fast SD in the Z6/Z7 (such as UHS-II or UHS-III or even the upcoming UHS-express), this is in part due to the speed of existing XQD vs. existing SD cards (UHS-III am not yet available and SD express is probably a few years away). Dual XQD would mean a larger camera.
"Classic" glass is better in terms of image quality than Phase Fresnel glass (according to Jasper) and it is more difficult to make fast PF lenses (such as say 500mm f/4).
At least for the foreseeable future DSLR are here to stay and Nikon will continue to release F-mount lenses. But Nikon is aware and open to the idea that further down the line mirrorless cameras will become more dominant than DSLRs (even for professionals).
Whatever you do with a DSLR in terms of lenses (and converters) you can do with the Z-mount cameras (so, for example, Z7+Z-F adaptor + 1.4x teleconverter + 500mm PF lens should work just as well as an on a native F mount body with no limitations).
The Z6/Z7 started from the idea of making a very compact (and apparently fairly simple) FF mirrorless camera bodies. As the development progressed more and more features were added (that were not initially planned) which made the cameras (especially the Z7) much more advanced (the Z7 was never designed to be a D850 killer of any sorts). The target audience for these cameras was not pre users and so Nikon didn't design a full grip but it did learn from internal testings that the CIPA of the cameras is rather low and so it did come up with a sort of battery pack that can extend the camera's battery but not act as a real grip (for vertical shots). Nikon also belives CIPA tests for batteries are more in tune for DSLRs and less so for mirrorless cameras.
Jasper said that it might be possible to add (in firmware) an option to add markers during video recording (that will show up in video editing software; a feature that he mentions exist in some of Nikon's advanced DSLRs).
Via Lensvid