Dpreview published an article about Roie Galiz's shooting experience with the new Nikon AF-S Nikkor 500mm F5.6E PF ED VR lens in Kamchatka. Here is a quick recap:
Handling: "The lens is so light that it almost feels unstable compared to the F4E, and the shift in balance with the lighter lens, back towards the camera, takes some getting used to."
Focus: "When loosing a stop of light, I expected to loose focus speed as well, but the F5.6E PF actually locks into focus very quickly."
Aperture: "Except for low conditions, though, I'd rather close the aperture to around F8 for extra depth of field."
Vibration Reduction (VR): "With the 500mm F5.6E PF I found VR especially useful since I didn't have the sheer mass of the lens to help absorb shake, as I do with the F4."
Image Quality: "I didn't expect this baby lens to be capable of the same image quality as the F4E, but it is."
Overall Impressions: "I would love to have this lens in my backpack whenever I'm on a project in a sunny environment, just to avoid having to carry the weight of the faster lens."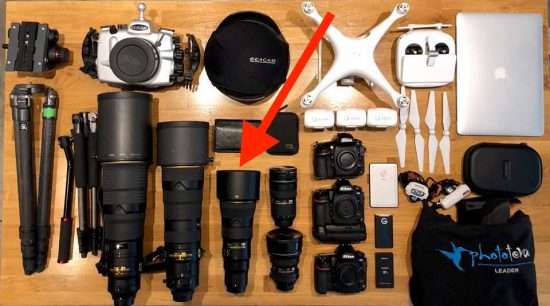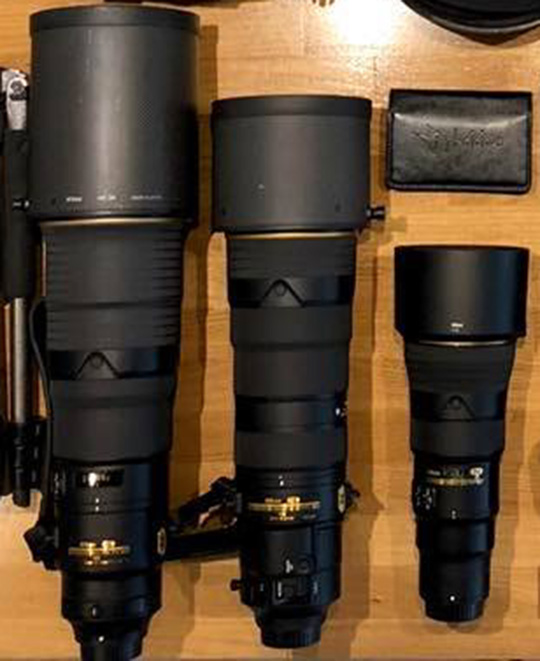 The above picture shows the size of the new 500mm lens (see also this specs comparison):
Right: 500mm f/5.6 lens (length: 9.33in / 237mm, weight: 51.3oz / 1460 g)
Center: 180-400mm f/4E (length: 14.27in / 362.5mm, weight: 123.4oz / 3500g)
Left: 500mm f/4E (length: 15.24in / 387mm, weight: 109oz / 3090g)
Picture credit: Roie Galitz (check also his previous guest posts on NikonRumors).
Nikon 500mm f/5.6 lens pre-order list: