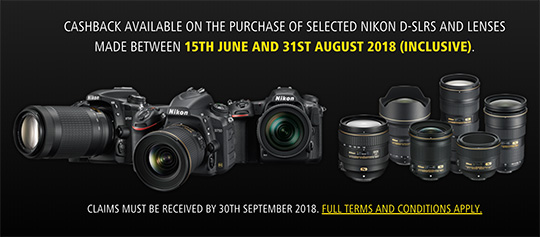 After the last price increase, Nikon UK is now running a new summer cashback program (see details at WEX, Jessops, and Park Cameras). The cashback program is also available in several other European countries (Germany for example) – check your local Nikon website for more details.
The current Nikon US rebates can be found here.
More photography deals can be found here (also on Facebook & Twitter).