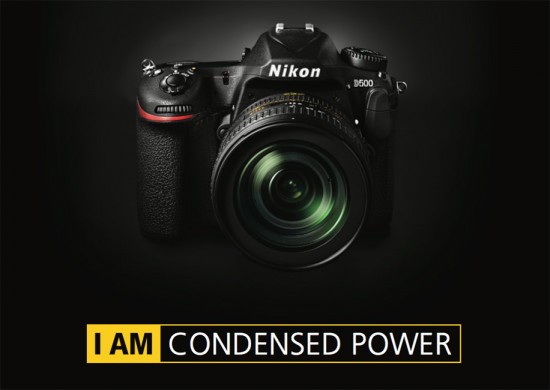 A reader sent me some interesting finding regarding the Nikon D500 battery and the remaining battery capacity metering. The camera seems to have different metering of battery level than all other bodies (that use the same battery). This comparison was done with D850, D810, D750, D7200: the battery that is empty according to the D500 shows 20-25% in eg. D850 – and you can take another 150 photos with a different body. I have tried several samples of D500 and they are all about the same. Here is the full report:
Nikon D500
Batterygate
Nowadays, many vendors have various problems related to batteries. You probably remember the latest case when Apple slowed down some of their iPhones when aged battery was detected. I found one very interesting issue related to Nikon D500. This camera measures remaining capacity of the battery in a very different way than other Nikon bodies. And a battery that is empty according to D500 can still make further 100-200 shots in another (compatible) body.
First, let me mention that I am addressing original batteries Nikon EN-EL15, version "Li-Ion20" or EN-EL15a. There was also old version "Li-Ion01" of battery En-El15 that was found not fully compatible and Nikon is replacing them for D500 owners (Nikon support article).
If a battery is fully charged it shows 100% remaining capacity in any Nikon body. But a battery that was already used, and some portion of its capacity has been consumed, shows always lower reaming capacity in D500 than in other compatible bodies (I have tried D7200, D750, D810, D850). The less capacity is remaining, the difference between D500 and others is bigger. If a battery has about 20-30% of remaining capacity in other bodies, the D500 qualify such battery as empty and does not turn on at all.
Battery 1

(fully charged)
In the table above you see six different batteries measured in five different bodies. You can see that D500 always shows by far the lowest value.
I have tried several samples of D500 and the results were pretty similar. I have tried to check D500 samples with different age to avoid problems coming potentially from a single batch of D500s. I have also tried several different batteries (more than 10) – also with different age – to avoid a battery problem. I have tried brand new batteries and older batteries. Also – all batteries behaved about the same.
My conclusion is that all D500 cameras by design measure remaining capacity of battery lower than other Nikon bodies. It is not a problem of a single sample or a single battery.
What makes me confused is the fact that Nikon D500 is not able to fully utilize the capacity of the battery. The number of shots per battery can be about 25% higher if D500 would be able to utilize the battery the same way as other bodies. I was very curious how D850 will behave – and according to my measurements (of just one sample of D850) it also measures little lower remaining capacity than older bodies, but higher than D500.
I have tried to contact Nikon service regarding this finding. As I expected, Nikon Service did not make any statement concerning how D500 measures remaining capacity – and they even told me they are not aware of any differences between D500 and other bodies.
To demonstrate this issue, I also made a video.
If you have a D500 and some other body using the same, proper, battery (En-El15 "Li-Ion20" or En-El15a), please make your own measurement and share your results with us.
Perhaps Nikon will once explain to us why the D500 is different.