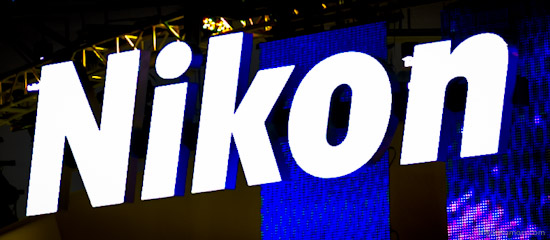 Nikon issued the following statement regarding a new Nikkei article titled "With sharper focus, Nikon looks to beat first-half profit forecast" that was published yesterday:
There was a media article regarding Nikon's expected financial results. Nikon has made no announcement in this regards. Nikon's financial results of the 2nd quarter for the fiscal year ending March 31, 2018 will be announced on November 7, 2017 and we are currently finalizing the figures. We will immediately make an announcement if and when it becomes necessary.
Here are some quotes from Nikkei's article:
Nikon's operating profit for the April-September half apparently shrank about 30% on the year, but beat projections of a 37% plunge thanks to improved sales of digital cameras and restructuring.

The Japanese manufacturer probably took in around 19 billion yen ($168 million) in group operating profit. This would come after Nikon upgraded its profit guidance by 6 billion yen to 17 billion yen in August. Sales likely dipped 1% to around 340 billion yen, but that would beat the 331 billion yen outlook.

Total shipments of digital cameras by value rose 23% on the year from January through August, according to the Camera & Imaging Products Association, a Tokyo-based industry group. Japanese makers account for the bulk of those deliveries.

Nikon has also seen strong demand for interchangeable lenses, especially in Western markets. The D7500 camera, launched in June at a mid-range price, is also selling well.

The company's entire imaging products segment, which includes digital cameras, apparently sold fewer high-end items than a year earlier, but the segment's operating profit is seen topping the forecast anyway.