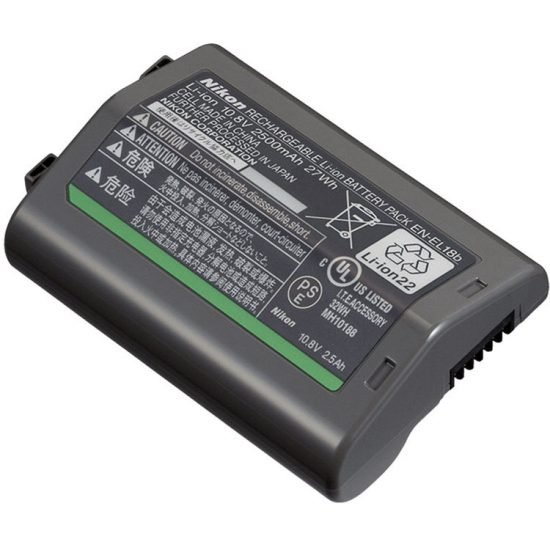 Back in February Nikon quietly introduced a new EN-EL18b lithium-ion battery for D4, D4s and D5 DSLR cameras.
The new version has 10.8V of output power, 2500mAh capacity, and 27Wh energy consumption rate. The older EN-EL18 model had a 2000 mAh capacity, but the EN-EL18a was also 2500mAh.
The new Nikon EN-EL18b battery is currently in stock at B&H.
Update – here is a report from a reader on the new Nikon EN-EL18b battery:
I was at a motor racing event last weekend shooting mainly with the 300mm f/4 PF but also the 70-200mm f/4 and a very few with wider lenses. Focus tracking and VR used constantly. I got 4010 frames from a fresh battery which was still showing 72% life left. Phenomenal! It performed like this on three separate days. I had spares with me so I wish I'd not recharged it each evening to see how it performed.

Even the internal battery performed well when I had that set to drain first (default setting) by mistake. The early talk about the D500 being heavy on batteries is absolute nonsense in my experience, both mine (bought 1 year apart) are superb in this respect. In every respect in fact.

I've attached a picture of the frame count and battery usage: