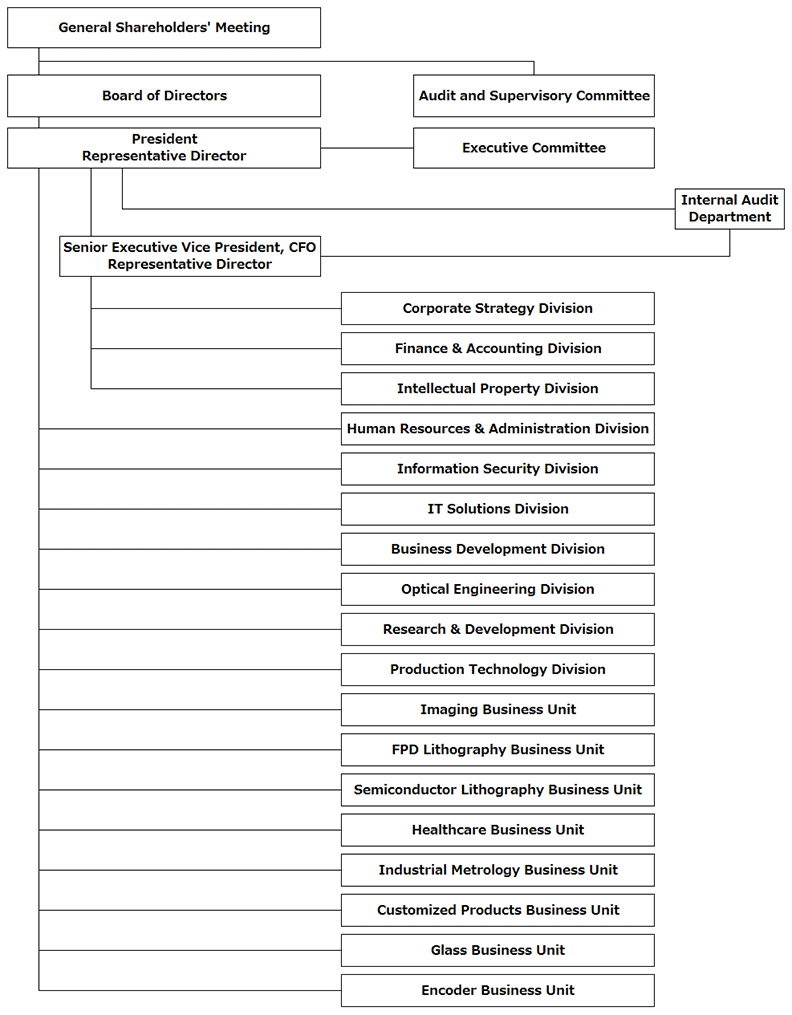 Nikon announced the resignation of their Chairman of the Board Makoto Kimura. Several other directors and officers will also be replaced (see the full list here and here). Some additional corporate changes will take place on June 29th:
Nikon announces reorganization of corporate structure
May 19, 2017 Nikon Corporation (Kazuo Ushida, President, Tokyo) announced today the reorganization of its corporate structure as outlined below, scheduled for June 29, 2017.
The Core Technology Division is to be closed, establishing the Research & Development Division and the Production Technology Division
Nikon has decided to close the Core Technology Division and establish the Research & Development Division which dedicates to research and development, and the Production Technology Division which integrates the functions of group production strategy planning and production technology development, etc.
With this change, Nikon reorganizes the corporate structure in a way that clarifies functions and responsibilities in order to revitalize the group-wide research and development structure and enhance the efficiency of the production system.
Establishing the Healthcare Business Unit
Nikon is integrating the Medical Business Development Division and Microscope Solutions Business Unit, to establish a new Healthcare Business Unit. This will enable the company to integrate/optimize organizations and functions rapidly, creating business synergy. Nikon will boost existing businesses and accelerate creation/nurturing of new businesses in the healthcare, medical and biological fields, which are anticipated to grow in the future.
Closing the Business Support Division
To optimize group-common functions regarding procurement, engineering and logistics, as well as quality- and environmental-management, Nikon has decided to close the Business Support Division and relocate each function formerly handled by it.
New organization