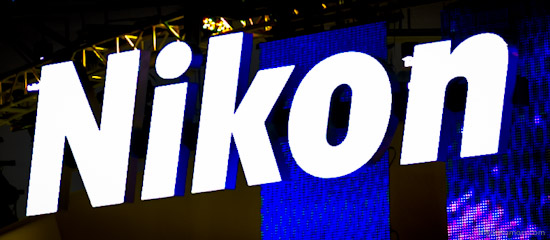 Nikon released their financial results for the 2016 FY (ending in March 2016). I could not see any positive signs except the fact that the company had a 20% higher overall net income compared to the previous year. For the Imaging Business net sales and operating income were both down and are expected to get even worse in 2017 (the Kumamoto Earthquake was also mentioned again):
Nikon financial results for the year (ending on March 31, 2016)
"The sales volume of digital SLR cameras decreased, resulting in 11% sales reduction and 19% operating income reduction from the previous year. Partly because of the negative exchange rate impact, both sales and operating income did not reach the forecasts."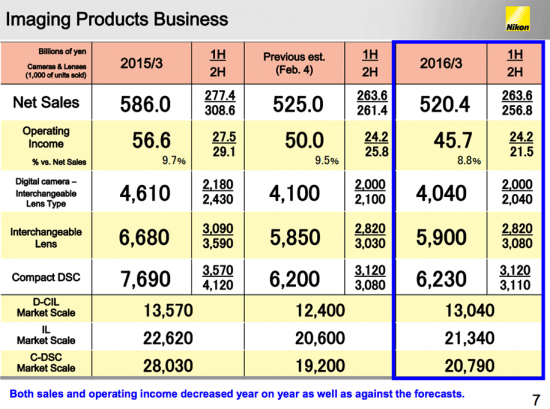 Estimation for the next year (ending on March 31, 2017)
"In addition to the digital camera market shrinkage, delayed launch of new products, and negative impact by exchange rates, it is expected that the 1st half operation will also be affected by The 2016 Kumamoto Earthquake. As a result, 15% sales reduction and 23% operating income reduction are forecasted."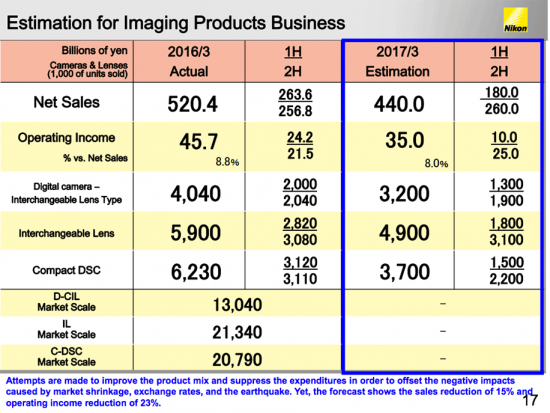 Nikon number of employees:


Nikon consolidated financial reports for FY 2016: