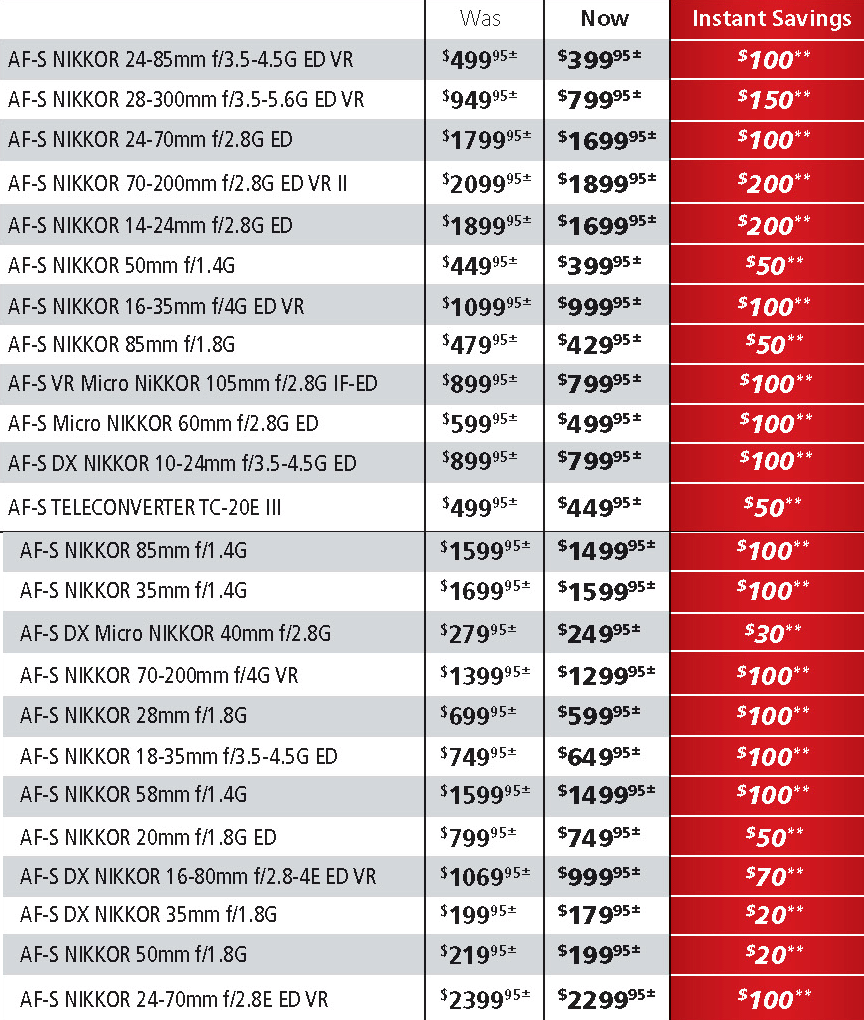 Update: in addition to the Nikon lens rebates, Adorama also offers a free accessory for each lens.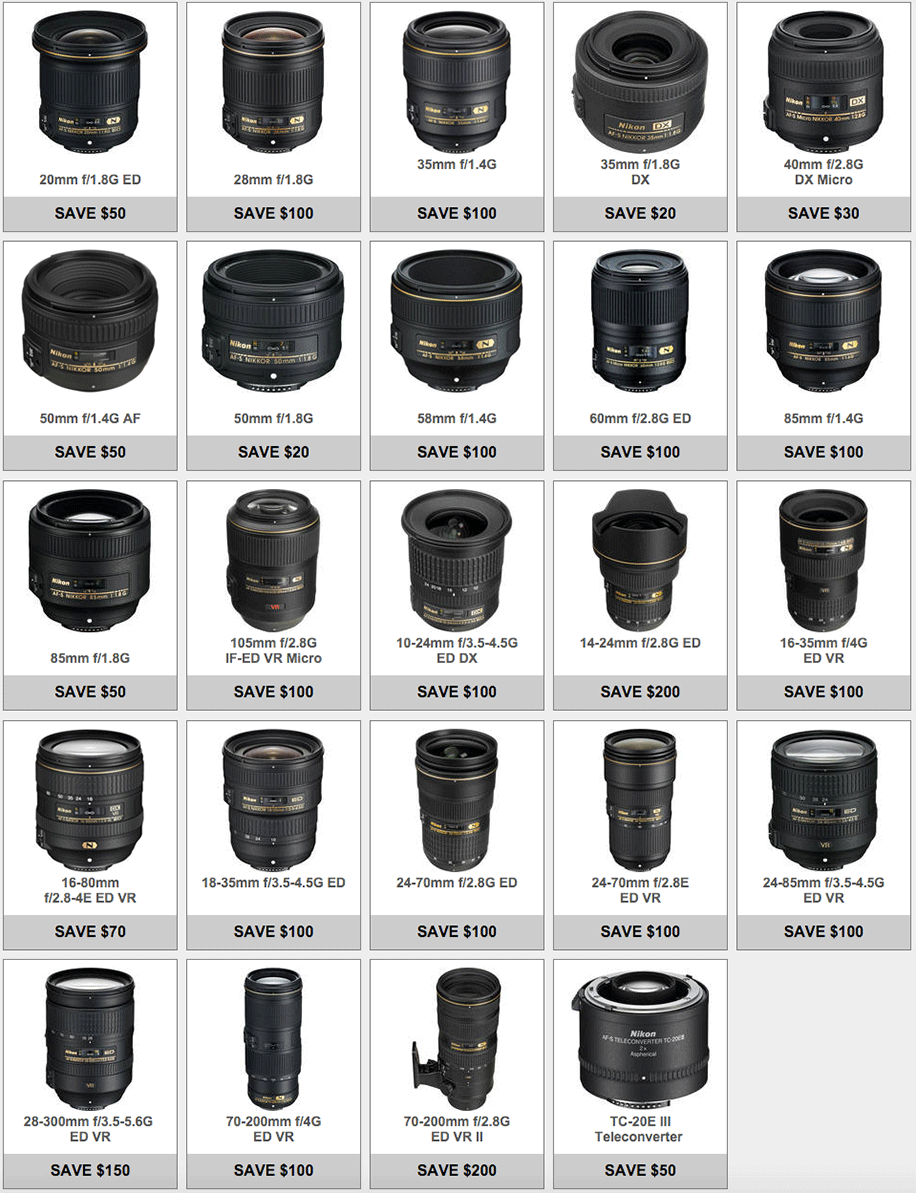 As previously reported, the Nikon "lens only" rebates are back in the US for the month of March – they are coming on top of the lens price drop we already got few months ago. All new prices should now be updated at:
The new lens rebates are valid till April 2nd and most likely will not be extended.


The regular Nikon "combo" rebates for March can be found here.


There is also a new $200 price drop on the Nikon D610 camera and kits – see the details at B&H, Adorama and Amazon.
New price drops on Nikon gear were spotted also in Canada, for example: $50 off the Nikon 50mm f/1.8G lens (check amazon.ca for more info).