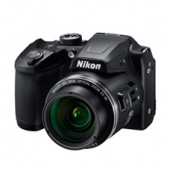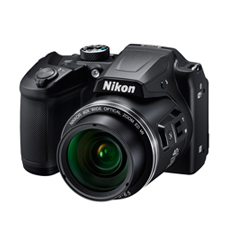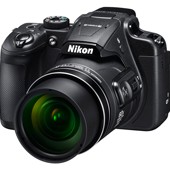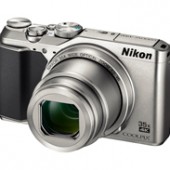 Nikon announced three new Coolpix cameras (pre-order here):
Nikon Coolpix B700 4K UHD sample video:
Another B700 sample video:
Press release:
Get Closer to What Matters: Nikon's Newest Long-Zoom COOLPIX Cameras Offer Outstanding Image Quality and Performance to Creatively Capture from Afar
With Nikon's New SnapBridge, The New COOLPIX B700, B500 and A900 Provide a Simplified Way to Share and Transfer Images Easily
MELVILLE, NY – Today, Nikon Inc. announced three new COOLPIX cameras, the latest additions to its compact zoom camera lineup. Designed to capture stunning images, 4K UHD (in select models) and HD video from up close or far away, these new COOLPIX cameras boast super-long zoom lenses and superior performance while also offering Nikon SnapBridge for easy sharing of photos. Providing outstanding zoom capabilities ranging from 60x and 40x respectively, the COOLPIX B700 and COOLPIX B500 allow users to explore their creative freedom regardless of the distance. With a powerful 35x zoom lens, the COOLPIX A900 is a compact, stylish and feature-packed camera that fits comfortably in a pocket.All of these COOLPIX cameras offer a new way to share photos wirelessly through the new Nikon SnapBridge. SnapBridge creates an "always on" Bluetooth® supported connection between the camera and compatible mobile device, making automatic upload and sharing of images possible.
"Nikon's latest COOLPIX cameras are exciting options for creative photographers seeking a compact camera that is easy-to-use, yet features incredible zoom capabilities, superior performance and stunning image quality," said Masahiro Horie, Director of Marketing and Planning, Nikon Inc. "The COOLPIX B700, B500 and A900 provide the lens power needed to get closer to subjects and capture sharp images and HD video."
Easily Share and Transfer Images: The New Nikon SnapBridge
With more images being shared than ever before, Nikon has developed the new Nikon SnapBridge to help consumers automatically transfer images via Bluetooth®(1) low energy (BLE) directly to a compatible smartphone(2) or tablet, establishing an "always on" connection, making it easier than ever to share amazing images with the world. The Nikon SnapBridge app allows users to document the time and location images were taken, embed copyright or photographer information on any image, as well as operate the camera remotely, which is great for capturing group shots. Built-in Wi-Fi(3) and NFC are also available to further increase connectivity and promote sharing great images.
Additionally, SnapBridge users can take advantage of Nikon's free image storing service, Nikon Image Space, to store up to 20 GB of images and an unlimited number of thumbnail images (up to 2MB) to the cloud, while the application will also send registered users firmware updates directly to their smart device.
COOLPIX B700
The COOLPIX B700 is a compact superzoom camera that offers incredible range and outstanding image quality. Whether trying to capture birds in-flight or the star player from the sidelines, images captured will be rendered in amazing quality thanks to the camera's impressive 20.3-megapixel BSI CMOS sensor, even when shooting in low-light. The B700 can capture impressive portraits or landscapes with a phenomenal 60x optical zoom NIKKOR ED glass lens (120x with Dynamic Fine Zoom[4]) that expands from wide-angle to telephoto zoom for accuracy and precision in every shot. Capable of shooting at 5 frames per second (fps), fast motion is captured with ease, while a 3-inch Vari-angle LCD display helps compose unique perspectives at any angle. Other user-friendly features include a myriad of Creative Modes, RAW (NRW) shooting support, new 4K UHD video capability (30p) and Nikon SnapBridge for seamless sharing of amazing images with friends and family.
COOLPIX B500
Another superzoom option from Nikon, the COOLPIX B500 is an ergonomically designed zoom camera powered by AA batteries for added convenience. A 16-megapixel BSI CMOS sensor alongside an impressive 40x optical zoom NIKKOR glass lens (up to 80x with Dynamic Fine Zoom), lets users capture high quality images from near or far. The camera also offers hybrid VR to combat camera shake when shooting on-the-go. To complement still images captured, the B500 can record full 1080p HD video, while framing every shot is made easy using the high resolution tilting 920k-dot 3-inch LCD screen that helps capture images at any angle. Users can easily upload their creations to social media via Nikon SnapBridge using any compatible smartphone or tablet.
COOLPIX A900
Ideal for travel, the COOLPIX A900 is a slim long zoom compact camera that fits comfortably into any user's pocket. While the A900 may be small, it packs an amazing 35x Optical Zoom NIKKOR glass lens (70x with Dynamic Fine Zoom) that helps reach far away subjects. Supported by a 20-megapixel BSI CMOS sensor that renders amazing quality and detail, users can also capture 4K UHD video at 30p; an impressive feature set for such a lightweight and pocketable compact camera. A 3-inch tilting high resolution 920k-dot LCD display helps frame an image at any angle and easily navigate through numerous creative options at the user's disposal. The A900 also makes it easy to share incredible images and video using Nikon SnapBridge.
Price and Availability
The Nikon COOLPIX B700, COOLPIX B500 and COOLPIX A900 will be available in Spring 2016 with suggested retail prices (SRP*) of $499.95, $299.95 and $399.95, respectively. The B700 will be available in Black, the B500 in Black and Red and the A900 in Silver and Black. For more information on these Nikon products, please visit www.nikonusa.com.