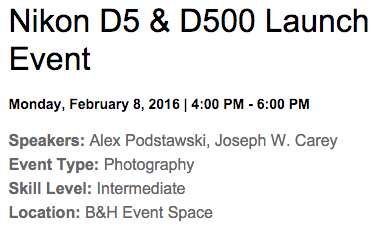 B&H will be hosting a Nikon D5 & D500 launch event in NYC.

Adorama will also host a similar event: register here, press release (check also Nikon's own launch events)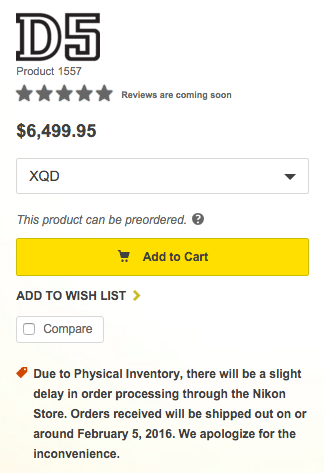 The D5 is listed to start shipping on February 5th on Nikon USA website. Both the D5 and D500 are scheduled to start shipping in March.


Two Nikon D500 cameras sold on eBay (from BuyDig) – maybe shipping will start earlier?
Another Nikon D5+D500 hands-on video:
New Nikon D500 and D5 samples uploaded on flickr by Nikon Europe. More D500 pictures by Keith Ladzinski can be found here.