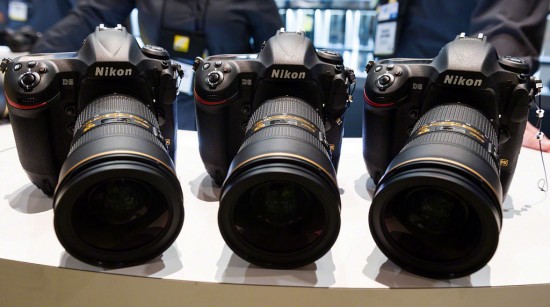 First, a quick D5 report from Tokyo by a reader:
Whoever is in Tokyo in the next few days and weeks: the Ginza Nikon showroom has a D5 for trying out. No memory cards are allowed. The slots are sealed and a representative is near by… They have it with the 24-70mm VR lens.

Based on what you can try in a bright showroom, the 102k ISO looks really good. The increased coverage of the viewfinder with AF points is better in person than expected and the AF is faster as the D4s in tracking people walking erratically in the showroom.

From ergonomics and menu perspective pretty much like the D4s, just when I wanted to change the ISO, I was going to the wrong button…

The touchscreen feature was useful when I wanted to scroll through a long sequence of pictures or zoom in. But just looking at the last 2-4 pictures, I would still prefer the scroll button, as I still can leave my hand at the camera as for shooting and just use the thumb for scrolling.
Next is a series of Nikon D5 LCD screen captures of pictures taken from ISO 204,800 to ISO 3,280,000 (I know, it's just pictures of the screen, but we have nothing better right now):
Hi-1 (ISO 204,800 equivalent)

:

Hi-2 (ISO 409,600 equivalent)

:
Hi-3 (ISO 819,200 equivalent)

:
Hi-4 (ISO 1,638,400 equivalent)

:
Hi-5 (ISO 3,280,000 equivalent):

Pictures credit: randorn.com