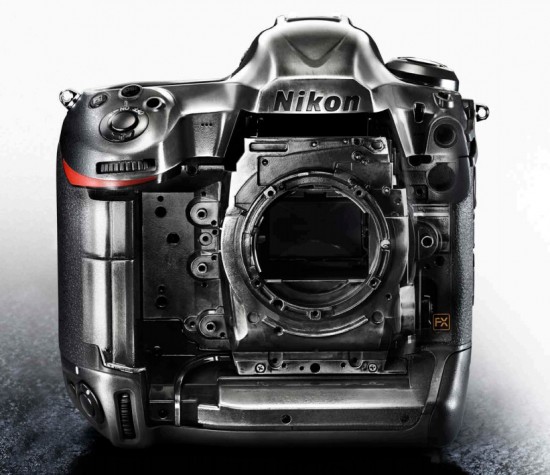 Some additional coverage on the new Nikon D5 DSLR camera (pre-order links):

Nikon D4 vs. D5 AF points coverage area comparison: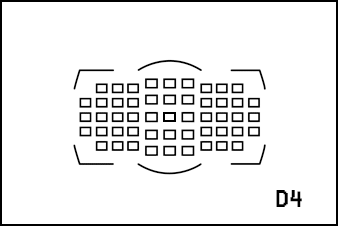 The Nikon D5 has 3 minutes 4k video recording limit:


Here is the explanation Nikon gave to the thevideomode.com:
TVM: People want to know more about the maximum recording time on the D5 when shooting 4K. Can you tell us why it's limited to three minutes and whether it has anything to do with the weather sealing of the camera?

DJ: No, it has nothing to do with the weather sealing of the camera. It's a matter of processing and the heat which is generated during processing. We work with a generic crop on the sensor for the 4K, however the primary concept and idea of this camera is not about video. The D500 goes the full half an hour (29mins and 59seconds) but the focus was different here. Based upon the feedback of the users of this camera (the Nikon D5), which are mostly journalists and sports photographers, they tend to record short snippets rather than lengthy live coverage.
Nikon D4s vs. D5 size comparison from camerasize.com: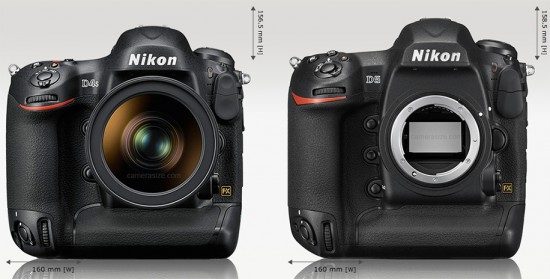 Nikon D4s and Nikon D5 are the same width (160 mm) and 1% (2 mm) shorter than Nikon D5.
Nikon D4s is 2% (1.5 mm) thinner than Nikon D5.
Nikon D4s [1350 g] weights 4% (55 grams) less than Nikon D5 [1405 g] (*inc. batteries and memory card).
Nikon D4s dimensions: 160×156.5×90.5 mm (camera body only, excluding protrusion)
Nikon D5 dimensions: 160×158.5×92 mm (camera body only, excluding protrusion)
Nikon D5 & D500 interview from dpreview:
Nikon D5 continuous shooting videos:
Nikon D5 touch LCD screen demo:
Nikon D5 menu:
Nikon D5 hands-on:
Nikon D5 and D500 coverage from The Verge:
Nikon D5 pictures from the CES show (courtesy of randorn.com):
Sample photos on flickr: