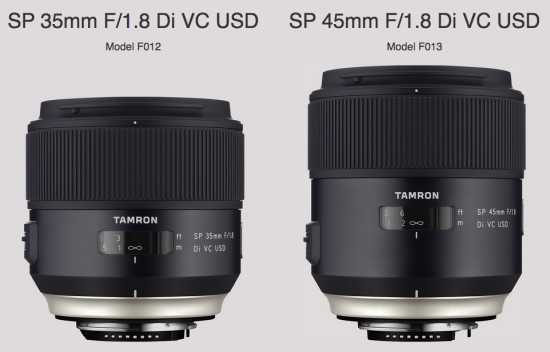 DxOMark published their test results for the Tamron SP 45mm f/1.8 Di VC USD lens for Nikon F mount: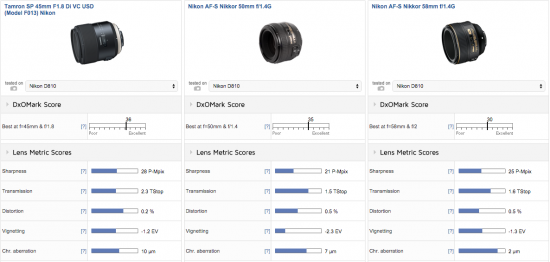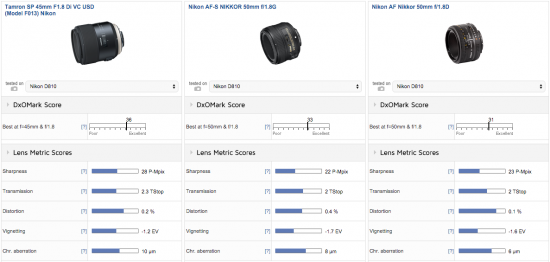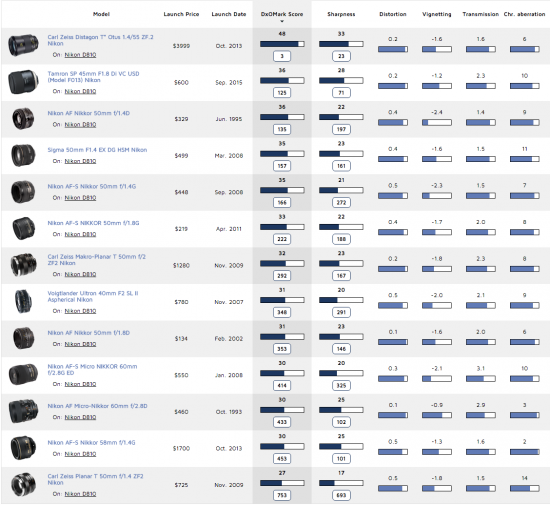 DxOMark's conclusion – "Superior performance for sharpness":
Tamron's range of Superior Performance (SP) third-party lenses for Canon, Nikon, and Sony are really giving the own-brand manufacturers something to think about. Tamron's latest SP 45mm f/1.8 standard focal length prime is no exception, delivering outstanding results across the board, and specifically for resolution, where its sharpness score of 28 P-Mpix on the Nikon D800E is ahead of the 50mm Nikkor competition.

With an initial price tag of $599, it's a little bit on the expensive side when you consider you can pick up the Nikon 50mm f/1.8G for less than half the price at $217, or a cheap bargain in the $132 Nikon 50mm f/1.8D. In fact, you can even get both Nikon versions of the 50mm f/1.4 equivalent cheaper at $269 for the 50mm f/1.4D or $447 for the 50mm f/1.4G, and give yourself an extra stop of light to play with.

At 540g, the Tamron SP 45mm f/1.8 is on the heavy side, too, tipping the scales at almost twice the weight of the 280g Nikon 50mm f/1.4G. The Tamron SP 45mm f/1.8 is the first standard focal length prime to offer image stabilization, though, which could be a useful feature for many full frame shooters (and which goes some way towards explaining the additional weight). What's more, with outstanding optical performance, and sharpness results that overall are ahead of the own-brand competition on the Nikon D800E, you get an awful lot of lens for your money.
Both the Tamron SP 35mm and 45mm f/1.8 Di VC USD lenses are priced at $599 and are currently in stock. Additional coverage on these lenses can be found here.